Sections of the Cypriot media are now connecting Pilatus Bank whistle-blower Maria Efimova with the assassination of Daphne Caruana Galizia.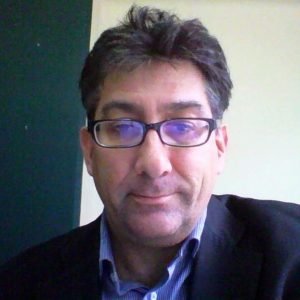 The outrageous notion was reported today by Cypriot news sites SigmaLive.com, Offsite.com.cy, Kathimerini.com.cy and 24sports.com.cy.
I discussed this reporting with Cyprus Business Mail journalist Stelios Orphanides who told me "some Cypriot media are owned by people with agendas, some of whom are corrupt, who are not interested in necessarily employing adequately qualified journalists".
Cyprus Business Mail is the publication that first broke the news of the arrest warrant requested by Cyprus for Maria Efimova in spite of the fact that she had escaped Malta in fear for her life. That story was carried by Maltese news-sites and made no suggestion whatsoever that Maria Efimova was somehow being sought in connection with Daphne Caruana Galizia's killing.
This morning this website reported Interpol was not yet reporting any international arrest warrant for Maria Efimova whether the one requested by the Maltese or Cypriot authorities.
A TV feature carried on SigmaLive.com included comments by police spokesman Andreas Angelides who says that "a warrant was issued against a woman related to financial offences, such as conspiracy to commit a crime, theft by an employee, forgery and circulation of a forged document". The interview itself did not expressly confirm he was referring to Maria Efimova, though this is implied by the context of the interview.
Cypriot media is however appearing to jump to some outlandish conclusions. SigmaLive.com says that Maria Efimova is "wanted in connection with the murder (of Daphne Caruana Galizia) in Malta". Offsite.com.cy goes one further and screams of an "arrest warrant by Cypriot police for the murder of Maltese journalist". Kathimerini.com.cy carries a similar headline: "arrest warrant for the murder of the journalist from Malta". 24sports.com.cy in its reporting describes Efimova as "spider-woman" which from idiomatic Greek could be loosely translated as "she-killer".
It seems these multiple Cypriot media sources have been too enthusiastically briefed by a common unidentified source who may have overstated reasons for discrediting the character of Maria Efimova.
The request from the Cypriot authorities, if it has indeed been made, is not believed to have anything to do at all with the assassination of Daphne Caruana Galizia but with a report on alleged misappropriation filed by a Russian company operating in Cyprus where Maria Efimova worked 4 years ago before she first came to Malta and worked for Pilatus Bank, let alone met Daphne Caruana Galizia.
Sources in Cyprus believe that the allegations made against Efimova in Cyprus are that she misappropriated amounts ranging from 33,000 to 40,000 euro. This is considerably more than the sum of less than 2,000 euro she is alleged to have misappropriated from Pilatus Bank and for which the Maltese police claim they have made their own request for an international arrest warrant.
The larger amount claimed in this later arrest warrant request could make up for the fact that Malta's earlier request for an international manhunt for a fugitive that is accused of stealing the paltry figure of 2,000 euro is unlikely to attract much interest by overseas law enforcement agencies.
European on line publication euobserver has reported that Cyprus, Malta and Russia have "ganged up on the whistle-blower" adding visits by Russian law enforcement agents to Efimova's father in Russia to the efforts by Malta and Cyprus countries to find Maria Efimova. In the process the three countries appear to be seeking to discredit her as a witness of corruption and money-laundering involving the Maltese and Azerbaijan governments.
The calls for the arrest of Maria Efimova have a very obvious political dimension and given the scale of what she is accused to have done in Malta and the time since what she is supposed to have done in Cyprus suggest the authorities may have other motivations in this case. Interpol is believed to refuse to process international arrest warrants that appear to be chasing political fugitives.
Malta's Police Minister Michael Farrugia was in Cyprus just last week. He met the Cyprus Minister of Defence Christoforos Fokaides. Official statements make no mention of the Maria Efimova case. It cannot be ascertained whether the matter was discussed between the two Ministers.
The political nature of the Maria Efimova case is re-enforced by a written recommendation on her behalf made by Members of the European Parliament from across the political spectrum and from several EU Member States including from the two countries that are pursuing her: Malta and Cyprus. The recommendation argues that Maria Efimova appears to be eligible for political asylum and should be accorded shelter from authorities interested in apprehending her.
The fact that Maria Efimova's name does not yet appear on the public Interpol database does not mean it may not pop up at a later stage or that there isn't an attempt to give her a false sense of security that encourages her to travel boldly straight into the hands of those that intend to apprehend her.
It should be pointed out that Maria Efimova's allegations are not only extremely embarrassing and damaging to Joseph Muscat and his government. They are also damaging to Pilatus Bank and to the Ilham Aliyev family that is at the other end of the alleged transactions. Maria Efimova also spoke of suspicious transactions involving politically exposed persons in Angola and Portugal.
In addition it is believed that information at Pilatus Bank also shows Russian connections at the bank. One known example is payments made into the Pilatus Bank account of Keith Schembri with alleged kickbacks received from the sale of Maltese passports to Russian oligarchs.