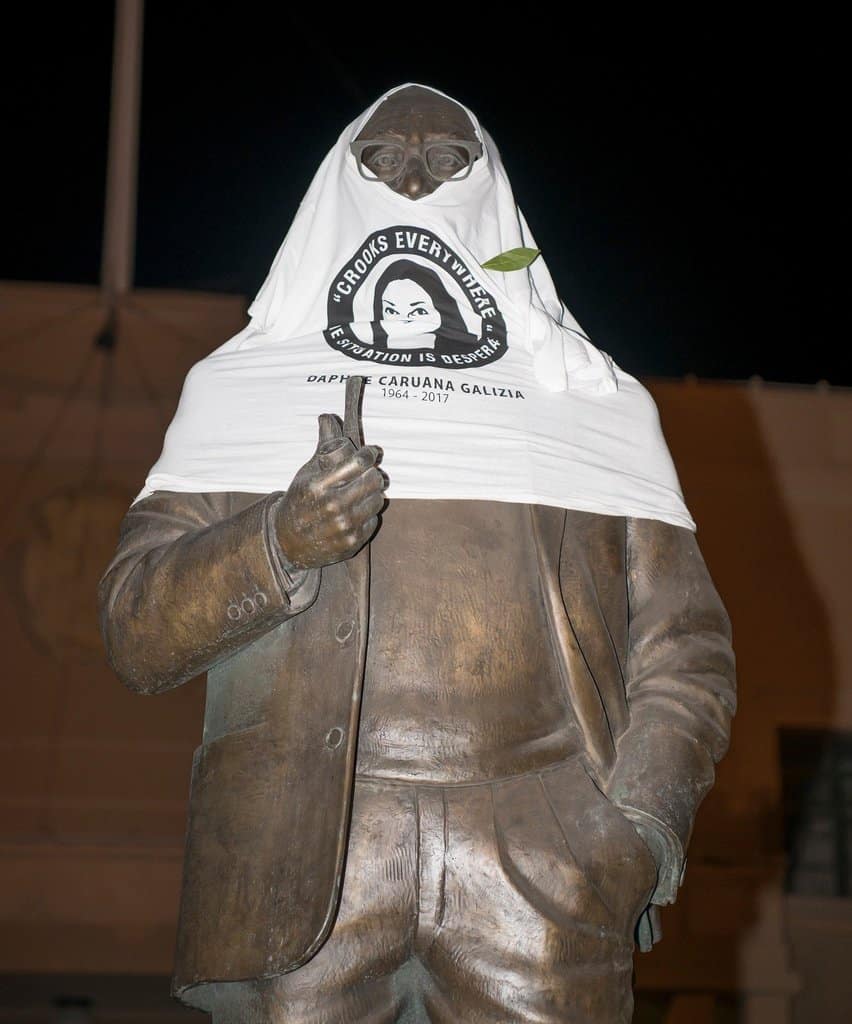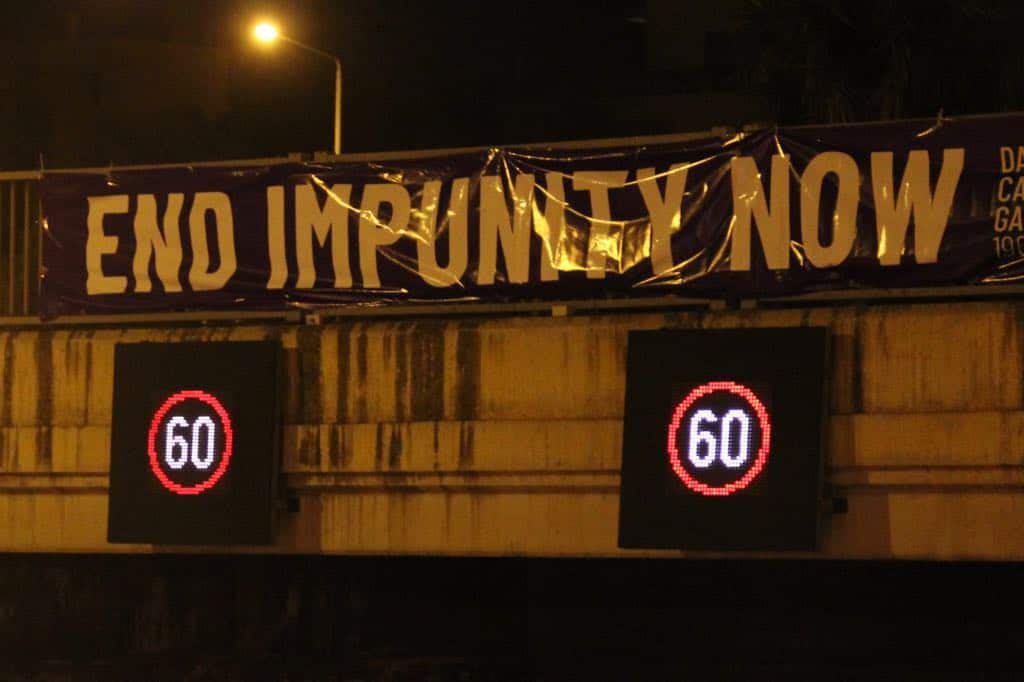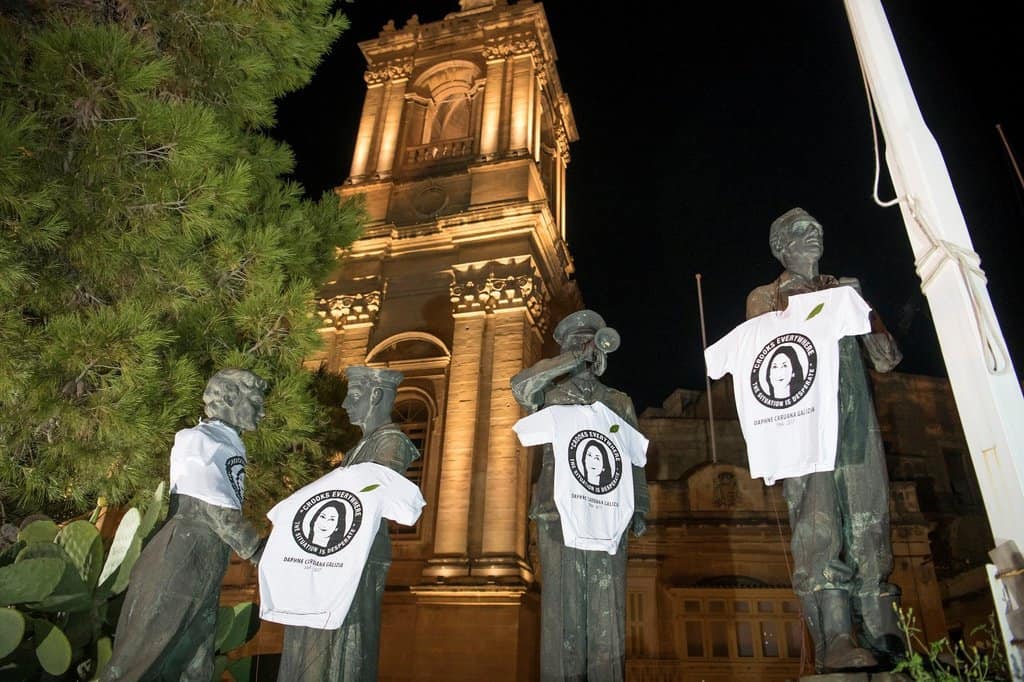 The following is an #occupyjustice press statement in view of their action three months from the assassination of Daphne Caruana Galizia.
Three months to the day of the assassination of journalist Daphne Caruana Galizia, #occupyjustice dressed up the main monuments dotting the island – including the statues of Dom Mintoff, Guido de Marco  and Sir Winston Churchill in shirts with some of the journalist's last words: "Crooks everywhere. The situation is desperate".
"Prime Minister even the dead are watching you; history will judge you," said #occupyjustice, the activist group led by women.
"Three months have passed and Malta is still in limbo as to who commissioned Daphne Caruana Galizia's assassination when she was uncovering corruption atrocities," they said, adding that they will not rest until justice is served.
#occupyjustice's activity this month is a timely reminder for the Prime Minister that the investigation cannot be considered over and that his legacy will be viewed as one of the most corrupt in Malta's history.
More so in the light of the damning European Parliament report which stresses that Minister Konrad Mizzi and the Prime Minister's Chief of Staff must be removed immediately.
"Prime Minister – what are you waiting to fire them? When will you be done with damaging the reputation of Malta? What is your vested interest in keeping these two people implicated in serious acts of corruption by your side and protecting them at all costs?" asked #occupyjustice.
The group reiterated, once again, their plea for good governance from both sides of the House of the Parliament and in all spheres of public life. "We want an end once and for all to this culture of impunity."
Three months on, they are still demanding that key institutions are not held hostage by the Government and for the rule of law to be upheld; and they are still asking for the resignation of the Police Commissioner Lawrence Cutajar and the Attorney General Peter Grech who have shown that they are nothing but government puppets.
#occupyjustice are determined to fight for what is right, for justice and for a fair and equal society.
Their motto is: "This is our nation, this is our home, and we are the people. We expect better, we deserve better, we demand better.