Last Sunday Noel Grima contrasted the tenacity of the activists that campaign for truth and justice in the case of Daphne Caruana Galizia with the floppiness of the Nationalist Party.
"I wondered," Noel Grima wrote, "not just at the tenacity of this small group, without any visible means of support, and with no political background, but could see (although the cameras were strictly on the speakers) the immediate rapport between the speakers and the crowd. I will not go into the controversies of crowd counting, but I can say the crowd, big or small as it may have been, was as tenacious as the speakers."
He gets it.
This campaign has been going on for 2 years. It's not just the monthly vigils. It's the daily battle in Great Siege Square.
Yesterday I met a neighbour who told me he was shocked at what he thought had happened the day before in Valletta. He saw clips on Facebook of those two men kicking and spitting at pictures of Daphne and flowers left at the Great Siege Memorial. He saw the physical aggression on Daphne's sisters and said he was sad at what Malta has become.
I told him that didn't happen yesterday. It had happened some time ago when reporters happened to be filming. But I was only partly right. The footage going round was indeed filmed some time ago by the M6 crew that broadcast that documentary Sunday night.
But that scene happens every day.
Think back at that recording. At one point a man raises his left fist saying "Labour is the best!" And then he said "go away or I will kill you".
A death threat. On camera. With witnesses. And with impunity.
It's a battle that is fought every day and it is right that Noel Grima notices the tenacity it takes to keep it up.
Consider now this Facebook exchange from this morning as the usual bullies and moral thugs extend their physical behaviour at the Great Siege Memorial to the trenches of social media.
The thug Anthony Mifsud Bonnici Giordani (do you really need three surnames, mate?) is actually a Labour Party councillor. He's supposed to be focused on his own town San Ġwann but can't resist the temptation of doing a little bit of socialist thuggery in the capital city. Everything for Joseph.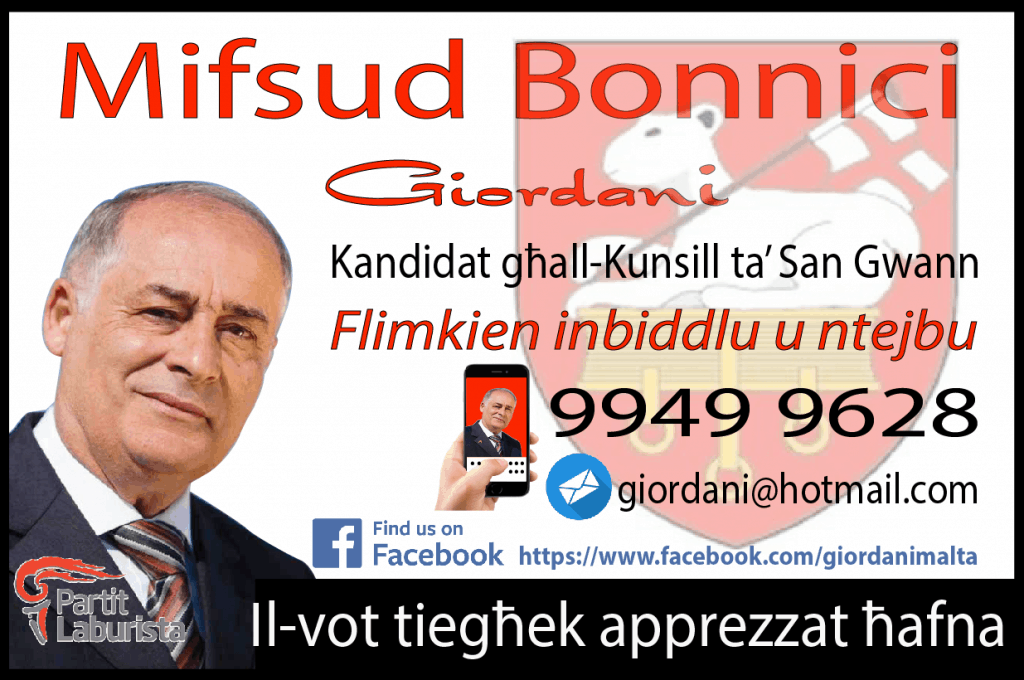 I wonder what Anthony Mifsud Bonnici Giordani will say when the Mayor of Palermo, Leoluca Orlando, (you see? Just one surname and he's fine) comes to the Great Siege Memorial, as he purposes, to join the demand for truth and justice for Daphne and for Malta.