Here's the front door of the Chetcuti Cauchi Advocates office in Valletta before the rubbish collectors go by.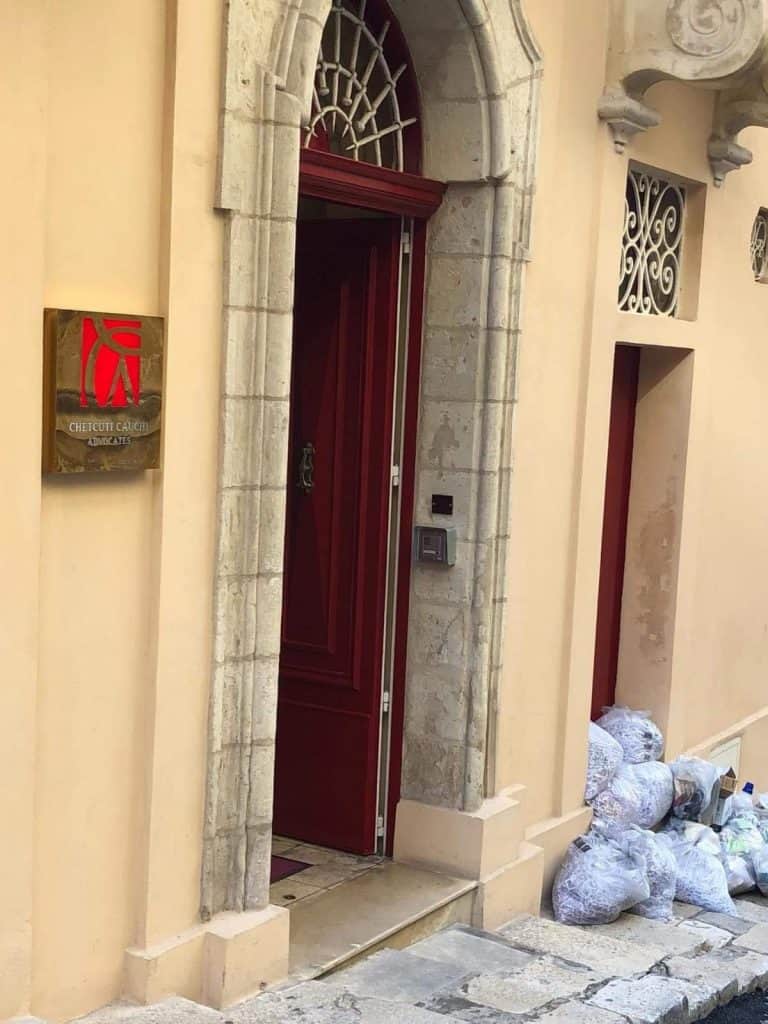 It is a scene reminiscent of the headquarters of the SS just before the Russians rolled into Berlin. And of course more recently of the offices of Nexia BT and Mossack Fonseca (Malta) after Daphne Caruana Galizia reported that office had fixed offshore companies for Konrad Mizzi, Keith Schembri and someone else.
This scene outside the Chectcuti Cauchi offices comes to your phone or computer a day after French TV channel M6 broadcast video footage of Jean Philippe Chetcuti bragging about how his close friendships with people in power can get Maltese passports to crooks with a criminal record.
Jean Philippe Chetcuti says he's been mistranslated assuming that would be enough for us to think he must be some sort of victim. One would have to wonder if he is going to go to court to ask for the undubbed original to be shown. Of course he is.
He is taking no chances though, particularly of any reviews of past applications. If Brian Tonna took no chances, why should he?