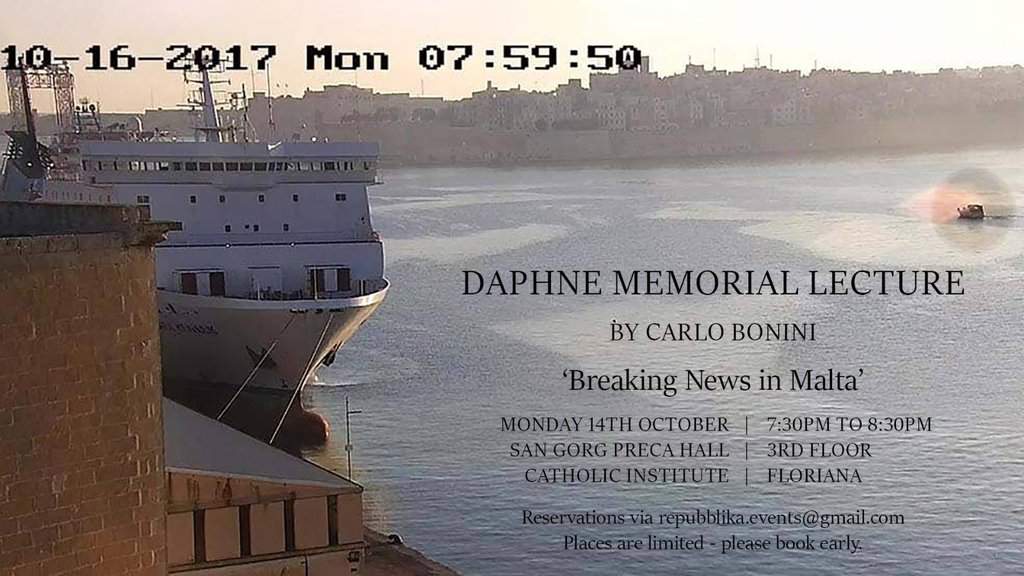 Carlo Bonini is a Daphne Project journalist and author of L'Isola Assassina: La Sfida di Daphne al Cuore Corrotto dell'Europa (2018) and co-author of Murder on the Malta Express: Who Killed Daphne Caruana Galizia? (2019).
Mr Bonini has spent the past 25 years investigating white-collar and organised crime in Italy and internationally working for Il Manifesto, Newsweek, Il Corriere della Sera and since 2001 for La Repubblica.
The lecture will be delivered in English.
To book email: [email protected]