For readers in London or around, here are details of the vigil being held by Reporters without Borders, PEN International, the Committee to Protect Journalists, the Rory Peck Trust and Transparency International UK.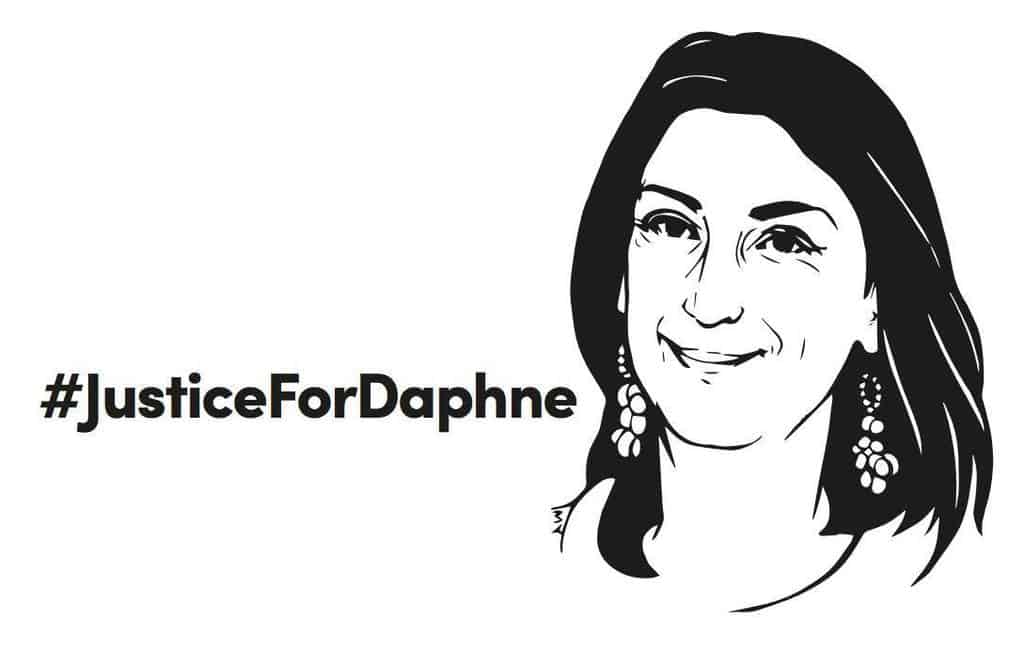 Wednesday, 16 October 2019 at 19:30
The Challoner Hall, Warwick Street, London W1B 5LZ. Nearest station: Piccadilly Circus.
Tuesday 16 October will mark two years since the brutal assassination of Malta's best-known investigative journalist and anti-corruption campaigner, Daphne Caruana Galizia.
Although three men have now been formally charged with her murder, a date for their trial has yet to be set while those who ordered her killing remain at large.
To honour Daphne Caruana Galizia's memory, and to keep calling for justice in her case, a group of Maltese people living, studying, and working in London, together with a number of free expression NGOs, will organise a candlelight vigil in London. Similar events will take place in Malta and in other European cities