11 October 2019. 13:42. Adds Correction about bail at the end of the article.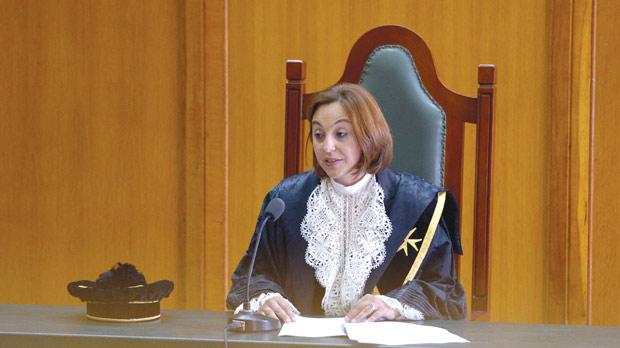 Preliminary hearings before a date is set for the trial of Alfred and George Degiorgio and Vincent Muscat for the murder of Daphne Caruana Galizia are scheduled for 31 October, more than two years after the journalist and mother of three was killed in a car bomb.
The hearings will consider the legal and procedural objections raised by the prosecution and lawyers for the three alleged assassins.
One set of objections come from the prosecutor's office that is challenging the request by the lawyer for Vincent Muscat to produce as his witnesses Joseph Muscat, Owen Bonnici, Peter Grech and Lawrence Cutajar.
31 October has been set by Judge Edwina Grima who has been assigned the trial of Daphne's alleged assassins after Judge Aaron Bugeja recused himself.
News of Bugeja's recusal was broken on Sunday by Malta Today and followed a decision by the Court of Appeal to reject the government's appeal that argued that Repubblika's case on judicial independence should not be heard by the Constitutional Court.
Repubblika is arguing that the appointment of Aaron Bugeja as Judge in April 2019, along with 5 other appointments to the judiciary made after the Venice Commission's recommendations to change the judicial appointments system were incompatible with European Union treaty law.
Should Repubblika win its case in the Constitutional Court all judgements made by the six members of the judiciary appointed in April 2019 would be nullified.
Setting the date of 31 October for preliminary hearings does not mean that the trial of Alfred and George Degiorgio and of Vincent Muscat will be starting any time soon. Any decision on those preliminary objections are subject to appeal.
11 October 2019. 13:42. An earlier version of this post said: "If the trial does not start within 17 months, the three would become eligible for release on bail." This is inaccurate. The accused are already eligible for release on bail, in the sense that they can apply for bail and this can be granted or refused (and so far it has been refused) — there is no longer a blanket prohibition in the granting of bail in such cases, as there was until the Pullicino case in the early nineties. What will happen if the seventeen months are allowed to run without there being 'a final judgment acquitting, convicting or sentencing' the accused, then bail must be granted (upon their application.