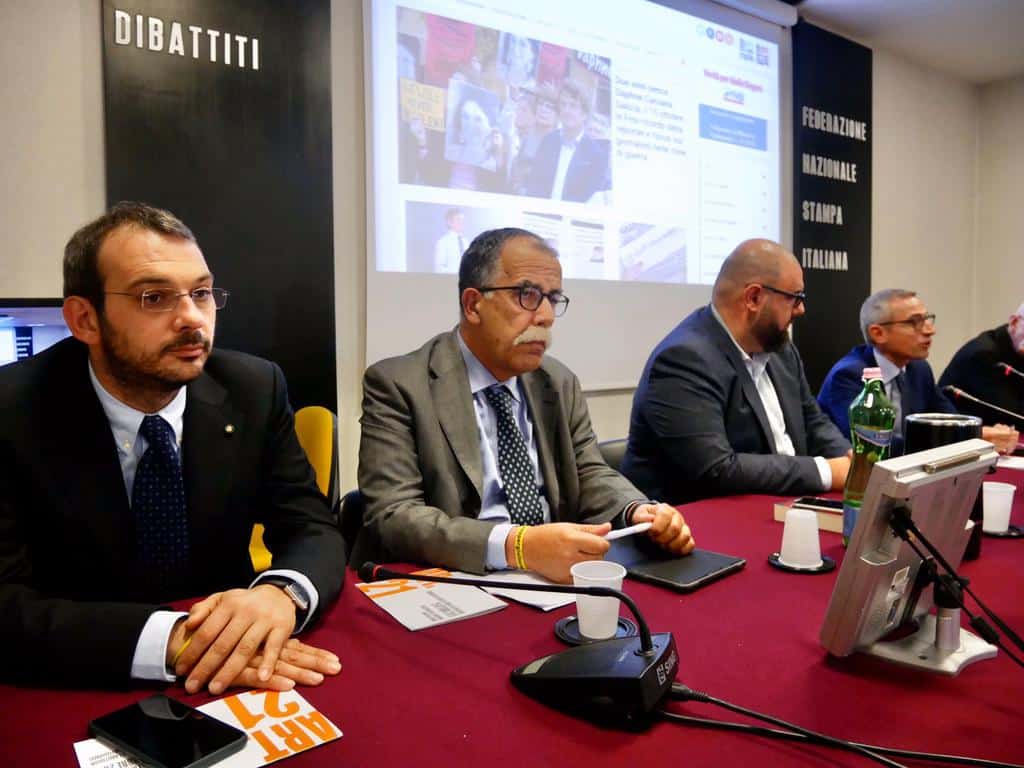 I was today a guest in Rome at the headquarters of the national press union, the Federazione Nazionale della Stampa Italiana, at a press conference headlined "Two years without Daphne Caruana Galizia". Speakers at the event included Sandro Ruotolo who showed his film for fanpage.it on Malta. A version subtitled in English is being released shortly and will be uploaded on this blog.
Another speaker was Riccardo Noury from Amnesty International Italia who proposed that the 16 October is developed into a yearly event to demand truth and justice for journalists everywhere killed in the line of duty.
Radio Radicale has broadcast the entire conference of this morning and a link is available here.
Here below is a recording of my intervention (in Italian) at the press conference.