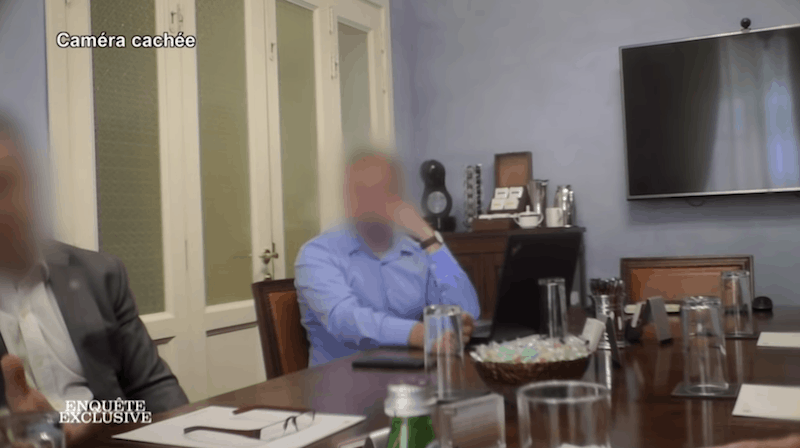 A Magistrate has referred lawyer Jean-Philippe Chetcuti to the Chamber of Advocates because of a breach of the code of ethics for lawyers. Magistrate Caroline Farrugia Frendo referred the senior partner of the Chetcuti Cauchi law-firm in the wake of Repubblika's request for an inquiry into alleged trading in influence in the sale of Maltese passports.
The scandal erupted after a hidden camera sting by French TV channel M6. Jean-Philippe Chetcuti told a hidden camera his close friendships with ministers Owen Bonnici and Julia Farrugia and with Prime Minister Joseph Muscat could be useful in securing Maltese citizenship for applicants with a criminal record.
Magistrate Farrugia Frendo is still considering whether to order an inquiry into the allegations.
In a preliminary ruling, however, the Magistrate noted that Jean-Philippe Chetcuti is a director in two companies registered with the MFSA. He is in fact a director and shareholder of Chetcuti Cauchi Advisors Limited and Chetcuti Cauchi Consulting Limited. The two companies are used by the Chetcuti Cauchi law firm to assist applicants for citizenship acquire Maltese passports.
The Magistrate quoted the code of ethics for lawyers that forbids lawyers from being part of 'any business which offers … advocacy before any court, acting as executor, drafting any contract, or will, giving legal advice, drafting legal documents or any other activity that the law reserves for lawyers'.
The matter has now been referred to the president of the Chamber of Advocates Louis De Gabriele.
The case continues.