Event organised by Repubblika, #occupyjustice and manueldelia.com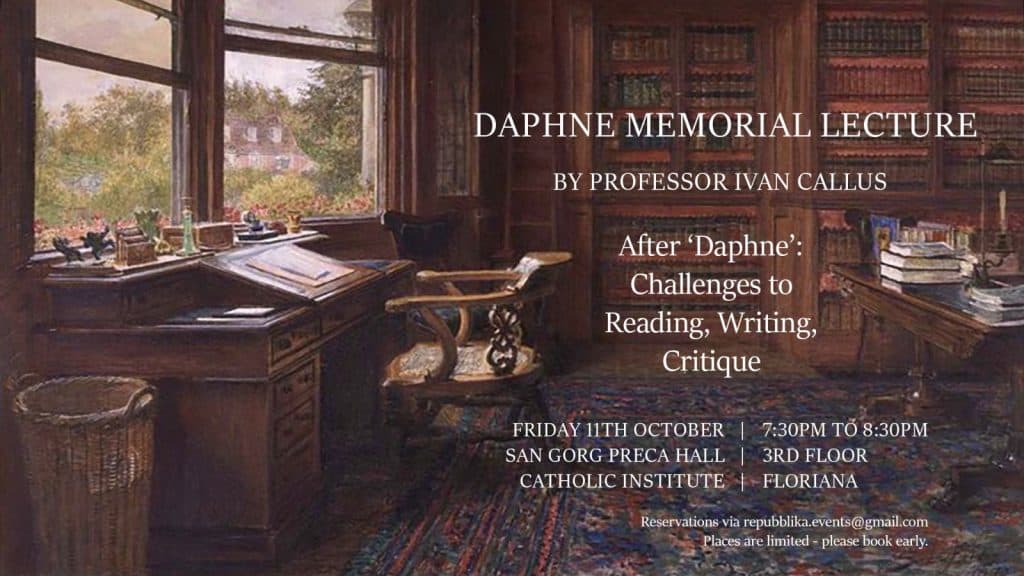 Daphne Caruana Galizia's writing attracts continued attention, both in Malta and abroad. What are those aspects of form, style and pitch that give her writing its power? Aside from their political impacts, why might they invite closer commentary and analysis? And how do they connect with – and challenge – broader debates on 21st-century writing cultures and practices?
These are some of the issues that will be discussed in a public lecture to be delivered by Prof. Ivan Callus on Friday 11th October at 7:30pm, at the San Ġorġ Preca Hall (3rd Floor) in the Catholic Institute in Floriana.
Professor Callus specialises in post-1960 literature and in contemporary critical thought. He lectures on contemporary fiction and on critical theory and practice in the Department of English at the University of Malta.
The lecture will be delivered in English.
Please email [email protected] to book your seat.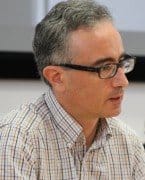 The painting used for the promotional poster is The Empty Chair by Sir Samuel Luke Fildes.