Don't know about you, boys and girls, but isn't the anticipation of what happens next, too thick to chew on?
I mean let's think about it, shall we?
On the one hand there's Robert Musumeci, speaking in tongues, rambling about the establishment and warning his meerkat audience about what's in store this winter.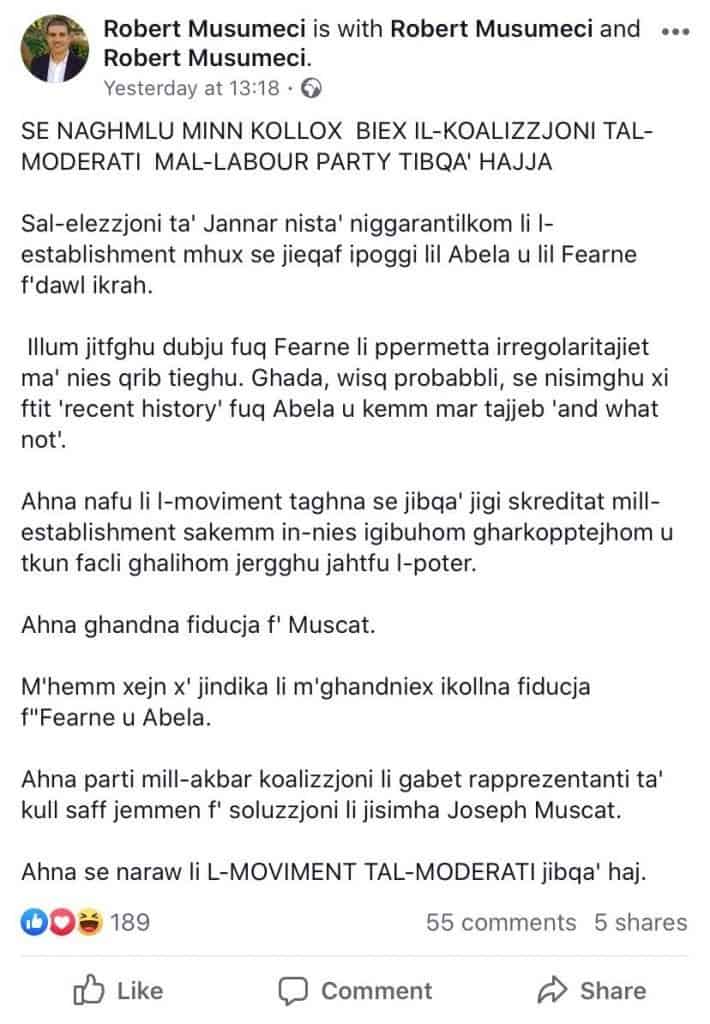 On another there's Robert, (no, not you, Musumeci! …the Abela variety,) still speaking in code, but we're sort of there or there about, in cracking the code and removing the bewildering shroud that, until only yesterday, kept us on our toes, as to whose side he was truly on: Joseph's or Joseph's.
Then there's Joseph, the impermeable, Muscat, who waltzes in and out of hiding, not quite sure what to expect next, looking older by the second and whose knees have started to buckle violently, under the the weight of Keith's roadmap which ain't leading to Rome.
Then there's Keith who's been called in to say Melvin never worked, but so what. Neither did Owen Bonnici.
Then there's Owen who complains it's not fair 'cause his beard is perfectly clipped, he's cleaned up candles and he only really fucked up once, when he admitted that politicians, not criminals, killed Daphne.
Then there's Konrad Mizzi flapping his flippers in amusement as Chris Fearne announces his bid for leadership, promising him eternal support, even though that might be limited to periodic waving hellos from a distance, behind bars.
Enter Varist who's in the twilight zone of his career and who has an axe to grind with himself, for not voicing his opinion earlier. Had he been given the chance to do it all again, he'd probably have chosen to walk off stage with Barbara Streisand. Tell me could we, would we?
Don't you guys realise what a joke you've all become?
At Malta's and at our expense.
Thank God it's Christmas.
Crackers everywhere you look.