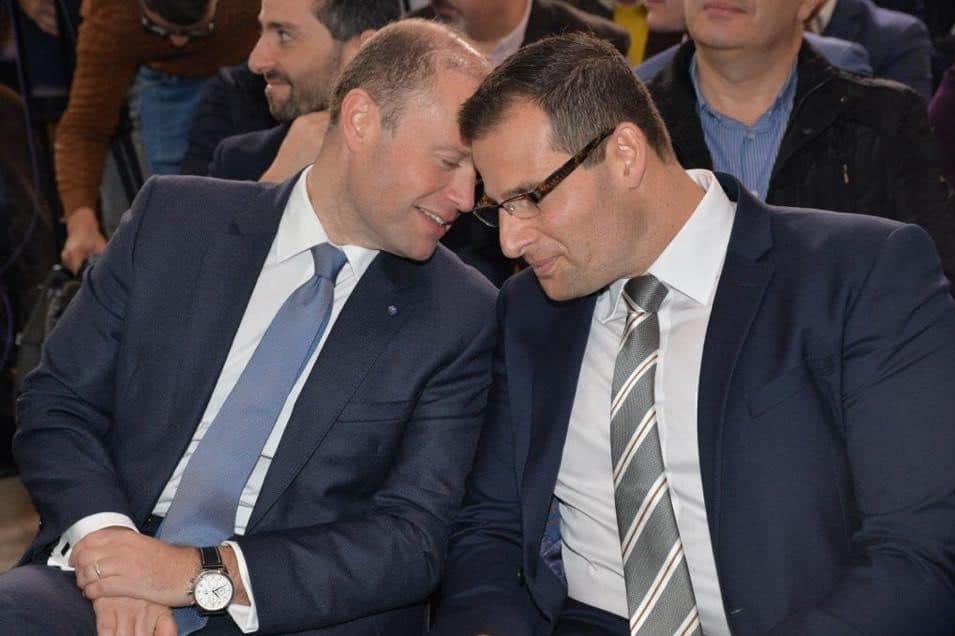 Let's see if we're getting this one, right.
When I last checked, 26 members of Labour's parliamentary group had endorsed Chris Fearne's bid to become Labour's next leader.
With that kind of support, barely a few hours into announcing his candidature, the remaining parliamentarian were likely to follow suit, with MPs unanimously supporting his bid.
Chris Fearne would then be sworn in as our next Prime Minister, facing the grotesquely gargantuan task of dismantling the whole system to a bare chassis, cutting out those rusty sections; welding fresh ones to the remaining section of the old frame, miraculously surviving Joseph and Co's battering.
Once that's done, the next delicate task of attempting its re-assembly, would begin. The laborious process of substituting all the bits and bobs that corroded, jammed, broke or otherwise simply failed to function.
If support weren't unanimous, twenty six endorsements would mean, that the remaining eleven members of parliament, left to commit their allegiance to Chris Fearne, would need to sort themselves out and offer their support anyway to avoid any internal combustion issues within the Labour Movement's ( if it's still called that) ranks.
Here, I am assuming, imagining you, as I do, shaking your heads, pursing your lips and look towards the sky, in disbelief, that Joseph Muscat has the bare faced cheek to retain his parliamentary seat, in defiance of the wishes of the sound minded and straight thinking inhabitants of the entire planet.
Breathe.
But that's a different matter altogether and we can discuss that later.
Joy.
So. Up until yesterday, we'd have thought that despite Joseph's pathetic public auto-congratulatory announcement on state television, that he was stepping aside, but not quite yet, his parliamentary group had finally found it, within themselves, to dump him out not yet one week into his imposed six.
Enter General Robert Abela, whose cryptic plumage, had thus far, kept him most inconspicuous.
Abela now informs us that following a deep examination of his conscience and after heeding the Nation's calling coming from God knows where, he, too, would he throwing his name in the leadership hat.
Of all the possibilities that may exist, two show up. Glowing like sore toes.
He either thinks or knows that the 26 who have already pledged their allegiance to Fearne, have some other agenda up their sleeves and being as invertebrate as they have proven to be so far, are easily capable of being flipped his way, to secure a majority at crunch time, when the votes are ultimately cast, in terms of the movement's statute.
Alternatively, he might have his own 'patt imxajtan' with Muscat and Keith to keep them in control of affairs till mid-January thereby not only ensuring they are allowed to proceed, as they have for the past three years, with sticking their brown noses in the murder investigation, not to mention dozens of other loose ends, but also, and equally appeasing, thereby quelling the unthinkable consequences that the premature departure of Our Lord Joseph Muscat would have on his staunchest pilgrims. I am told that these devoted pilgrims have purchased the country's entire annual stock of red candles as they gather in prayer in their houses to pray to the holey one.
Either way, this binary (again two, not three, Musumeci) leader option above, falls painfully short of the supposed anger and feeling of genuine betrayal that the labour MPs would have us believe they attribute to Keith's actions and their condoning, by Joseph.
Once again, it is evident, that the labour block has already lost the wood for the trees. They don't possess the basic fabric to appreciate the gravity of the current mess and the dire need to take a tough stand against their previous leader and his henchmen, by putting their foot down and doing things on their terms, rather than his.
For God's sake we are on a constitutional crisis, cliff edge, here, what more evidence do you need to believe this to be the truth?
The least you could do at this juncture, is have the humility to pretend to understand and to pretend that you care.
How very, very sad.