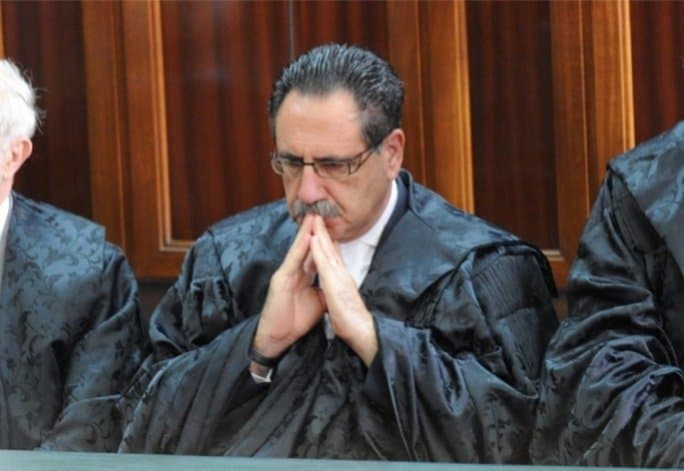 This story keeps on giving, doesn't it?
Joseph Muscat insists he's not really running the country or taking significant decisions. He's only standing in as "caretaker, taking care of the day to day". I can't imagine what that could be. Is he keeping up the monitoring regime on the heating units in the cellars of Castille? Or is he changing the washers on the flushing boxes at the Strait Street latrines?
Today he appointed Judge Antonio Mizzi to continue the work of Pawlu Lia, his personal attorney. Pawlu Lia apparently has spent the last year and a half combing through the Egrant report deciding which bits of it we're not supposed to read.
The spectacular conflicts of interest are starting to hit home. Pawlu Lia resigned his brief acting as Keith Schembri's lawyer though he still counts Joseph Muscat as his client. In the meantime his daughter-in-law has been made Magistrate though she's had to back out of a series of cases because of the flagrant conflict she's in.
Antonio Mizzi is hardly reassuring. His wife is a career Labour Party politician which makes his judgement in such a highly sensitive case as the Egrant inquiry is, extremely suspect.
In the meantime no one even tried to explain how Melvin Theuma — self-confessed co-conspirator in the assassination of Daphne Caruana Galizia — appeared to believe Yorgen Fenech — charged with the murder itself — could "talk to Judge Mizzi" and arrange bail for their murdering partners the Degiorgio brothers and Vincent Muscat, pending their murder trial.
Of course, it's quite possibly the product of Melvyn Theuma's naivety. Let's temporarily put it down to that. But if he was naive about the way judges work he would have been unspecific. He would have asked Yorgen Fenech if he could speak 'to a judge he knew,' any judge he knew, to fix the problem of the Degiorgio's.
That's not what Melvin Theuma did. For some reason he thought Antonio Mizzi was sufficiently compromised as to be an ideal candidate for this cover-up.
Why is that?
And while we're wondering if we'll ever get an answer to that, 'caretaker prime minister' Joseph Muscat asks Antonio Mizzi to black out chunks of an inquiry about himself. Ah, had you forgotten? The Egrant inquiry is into Joseph Muscat himself. But he hasn't resigned yet so he still gets to decide what happens to investigations into his own conduct.