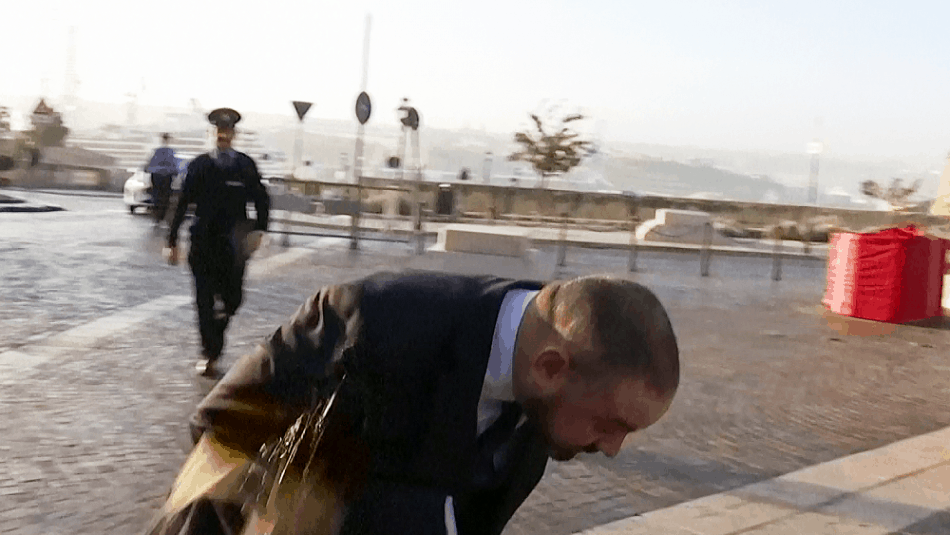 The university rector wrote to graduating students telling them that after hearing from the student union, graduation ceremonies will be postponed to a time when it's safe enough to have them.
We have consulted with KSU who, in turn, discussed the matter with representatives of all the student organisations. The majority of student societies were not at all happy that parents and family members of graduands would not have been able to attend the ceremonies in person. Clearly, in this matter, the student voice is of paramount importance as the occasion of their graduation would be pointless unless it met their satisfaction.  For this reason, Senate has decided to postpone this year's ceremonies to a time when they can be held, in the same manner and with the same solemnity as in previous years but in a safe and secure way.
When the university asked KSU what they thought about holding graduation ceremonies this November, their answer was that it would be a crazy notion. But Education Minister Owen Bonnici would have none of that. He put pressure on the KSU goading them to have the courage to face down coronavirus because "life has to go on". He tried to guilt them into thinking they were being lily-livered, which he must have thought would be a bit of effective reverse psychology on 20-somethings who are anything but cowards.
But brashly jumping over and rushing into the jaws of an invisible virus is not courage. It's stupidity. And when one has some form of responsibility for the care of other people, it is also feckless, capricious and downright irresponsible.
The KSU was grown up enough to remember it had a responsibility, even if indirect and far from exclusive, for the health of students and their families and preferred to postpone the party than to take risks. Compare that now with Owen Bonnici's responsibilities and how well he lives up to them. Thankfully, with the moral authority of a pyromaniac parakeet, Owen Bonnici was ignored.
In the meantime, speaking of ' responsibility', there's a picture going around Facebook that is causing a bit of a stir. Some people desperate to find reasons to criticise Repubblika's decision to support 50 people who were illegally thrown into Libyan concentration camps with the help of the Maltese government, diverted the issue to why Repubblika people did not comply with anti-covid rules on social distancing, the limit on public gatherings and wearing masks.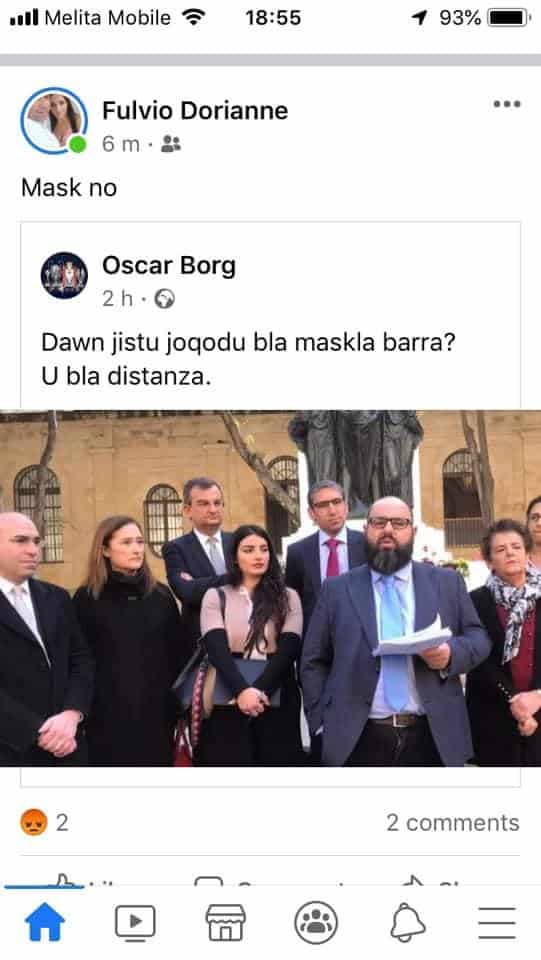 This thing is raising all sorts of shock horror reactions. For all it's worth, the photo is from last January before Chris Fearne had yet transitioned from deflated failed candidate for the party leadership to general of the national anti-virus army. The fact some people are wearing thick coats should have woken up people to the fact that the picture cannot have been taken in this unseasonally warm weather. Want to bet these people think Owen Bonnici is smart?