You've got to hand it to them. They know how to play irony when they put their minds to it.
Here's a billboard put up by the Armed Forces presumably to promote their recruitment drive.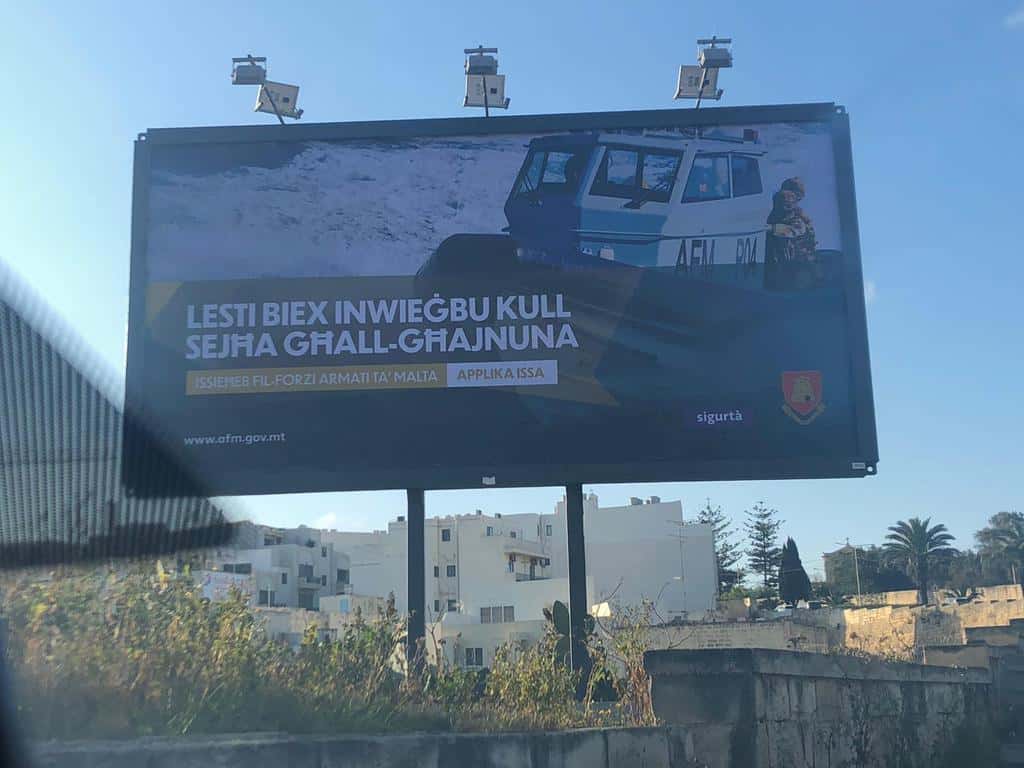 "We are prepared for any call for help," the billboard claims.
They could have gone on to say we ignore calls to rescue black people out of choice, not because we wouldn't be able to save them if we wanted to.
While at it. Look at the Facebook post by the army advertising this recruitment drive. Note that they tag the personal Facebook page of Byron Camilleri. Note that this is not an official Ministry page we are talking about but the vehicle Byron Camilleri uses to speak to his constituents merging sycophantic DOI photos of him being a Minister with Labour Party drivel and campaign material for his district. Do his constituents get first dibs at jobs in the army?