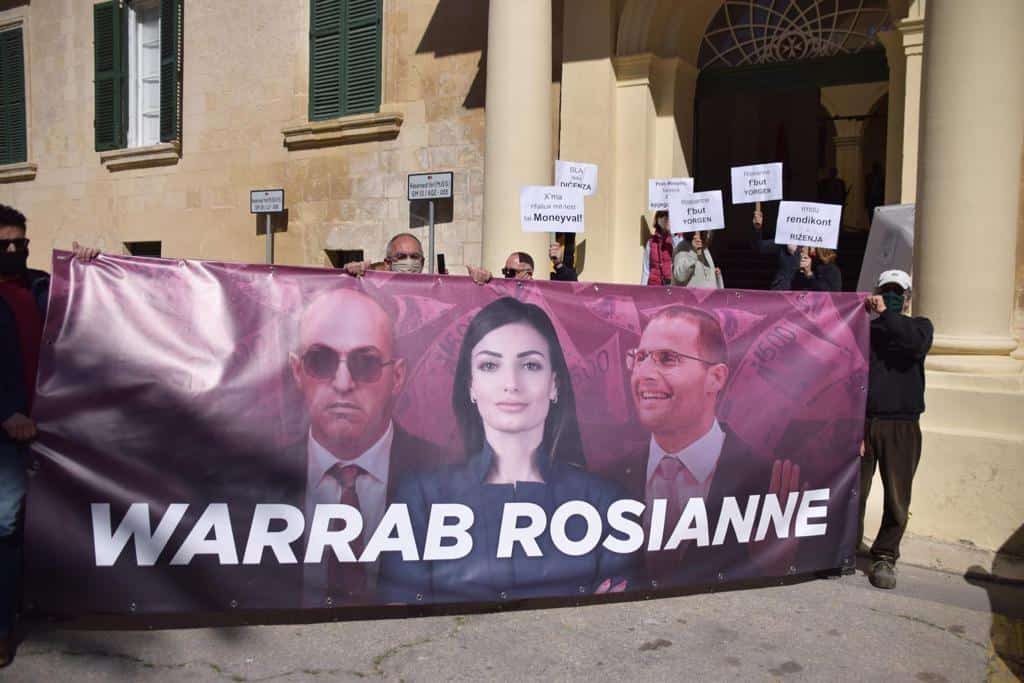 At 6 pm this evening, Repubblika's President Robert Aquilina will be speaking to journalists. He'll be sending a warning to Parliamentarians in the building behind him that quite enough time has passed for the country to act on the apparently untouchable among them who get away with all sorts of crime without any apparent consequence.
Consider Rosianne Cutajar. Several months ago she resigned from the government because of newspaper reports that she pocketed a huge sum of money in a brokerage fee for a property deal with Yorgen Fenech, the man accused of killing Daphne Caruana Galizia.
Since then the Commissioner for Standards has reported and said she should be investigated by the tax authorities. He dismissed her testimony, disbelieving her outright, and found her in breach of ethics.
Her exclusion from the government was confirmed today by the prime minister.
But this can't end here. She's still an MP on the Labour Party ticket and the Labour Party has done nothing to remove her and to commit she would not be a candidate at the next election.
While she enjoys that level of protection, not to mention her entirely unjustified arrogance and sense of entitlement, we can never hope that justice will be served on her as it would be if you were caught dodging tax.
That's quite apart from the fact that as an MP she committed an outrageous breach of trust, voting in Malta's Parliament and speaking and voting in the Parliamentary Assembly of the Council of Europe in the undeclared interest of Yorgen Fenech who was paying €9,000 cash birthday presents apart from everything else.
We live in a country where our prime minister tolerates this. The prime minister should not be tolerated for it.
Or for retaining in his government Carmelo Abela when hardened criminals are lining up to accuse him of helping them rob the bank where he worked.
And the most untouchable of them all, it would seem, Konrad Mizzi, whose Panama imbroglio has been discovered now since February 2016, more than 5 years, and after being saved by the purification of a general election remains unaffected by any police initiative whatsoever.
The impunity enjoyed by these criminal politicians is now sinking us all. Only the most inveterate followers of the religion professed over One TV do not see a direct connection between Robert Abela's failure to act with Carmelo Abela, Konrad Mizzi, and Rosianne Cutajar among others and grey-listing by the FATF.
And for the information of Simon Mercieca, drunk on the whispers of extremely uninformed people, the subject of today's press conference or its calling altogether was never discussed between anyone at Repubblika and anyone in Bernard Grech's office or Bernard Grech himself. Unlike Simon Mercieca we do not get instructions from anyone.
But thank you for the publicity, you hollow eejit you.
So whether you're reading this here or you've heard it first from the intrepid Simon Mercieca, if you happen to be near Parliament at 6 pm this afternoon you may want to give a listen to what Robert Aquilina has to say.