Yesterday I reported how an online business that appears to be dormant, www.buttardi.com, is reported on Zoominfo to generate revenues of 2.4 million US dollars. This would be suspicious for any tax authority in any case, but is especially problematic since Buttardi clearly belongs, at least in part, to Michelle Muscat, the prime minister's wife, hence a politically exposed person. To say nothing of the notorious allegations of ownership of at least one secret off-shore company.
A deeper investigation shows Michelle Muscat part-owned online jewellery shop to have been dormant for quite a while. Several years in fact.
All you need to do is visit past snapshots of the website on webarchive. Since January 2012 webarchive has snapped Buttardi's website 13 times. In all this time their "product of the month" has been the same blue bauble with reference LEL32.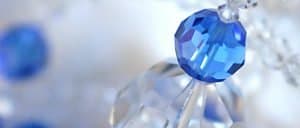 A generous mind would say this shows the business has been inactive since then and there is not more to read into this other than it is a failed business. The problem is that the January 2012 snapshot follows hot on the heels of a 2 month old advertorial in The Malta Independent which on September 11, 2011, described Buttardi as a thriving "boutique chic" business.
We were regaled with "this summer's designs featured beautiful oyster shell pearl necklaces, purple aurora borealis bohemian beads …" and more drivel of the sort. Someone as skilled as the author of that piece would probably have a more interesting description than my prosaic 'blue bauble' for Buttardi's fabled "product of the month".
Though the website appears to have been frozen in all this time, Buttardi wanted to keep their website going. A whois search shows that Buttardi's registered owner, William Buttigieg, spouse of Michelle Muscat's partner in the Buttardi business, renewed the domain name of the website in August 2016.
It is clear that the owners of Buttardi may have been indifferent for years about their web-site's performance but still they wanted to make sure it remained there.
Marie Benoit's loyal reporting on the comings and going of Buttardi settle the question on whether Michelle Muscat is an owner, at least a part-owner of the business. In a fawning August 2010 article she wrote "I have followed the fortunes of the two entrepreneurs of Buttardi jewellery – Michelle Muscat and Michelle Buttigieg for some ten years. (…) Michelle Muscat also has an input in it as she did right from the start. It is an online business mostly but these two enterprising ladies love it and do it well."
Back to the 2011 article. In that report, The Malta Independent uses the very specific nomenclature "Managing directors of Buttardi Michelle Muscat and Michelle Buttigieg".
These reports are effectively advertorials and in the self-lit glare of this publicity, it will be very difficult for Michelle Muscat to disown Buttardi.
But there's an even more fascinating link to the genesis of Buttardi that may have meant nothing to 2011 readers but with the supreme benefit of hindsight starts to make a lot of sense.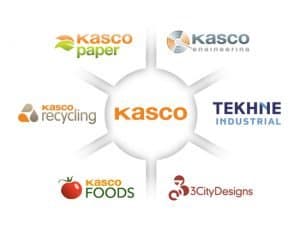 Here's another extract from that 2011 advertorial: "For its annual summer soirée this year, Buttardi New York joined forces with 3City Designs to showcase the company's latest pieces of jewellery. These pieces are handmade in Malta and Gozo and were beautifully displayed among items on sale at 3City Designs whose proprietor is Josette Schembri Vella."
3City Designs used to have a website which, it need hardly be said, does not exist anymore. It appears that every web-site of any service provider in Buttardi's history has gone into hiding over the last several years. My report of yesterday gives another two examples of this.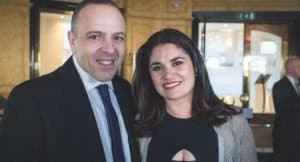 3City Designs' advertised domain name now draws a blank. But the name Josette Schembri Vella is no longer anonymous. She is Mrs Keith Schembri and sure enough 3City Designs is to this day listed as a business within the Kasco Group. This link to the Kasco Group website confirms this.
If you're starting to wonder if Buttardi is a legitimate business or a front for money-laundering, you might want to consider that in its back-story there are the less than pristine paws of Keith Schembri, a leading light in the band that we have since started to call the Panama Gang.