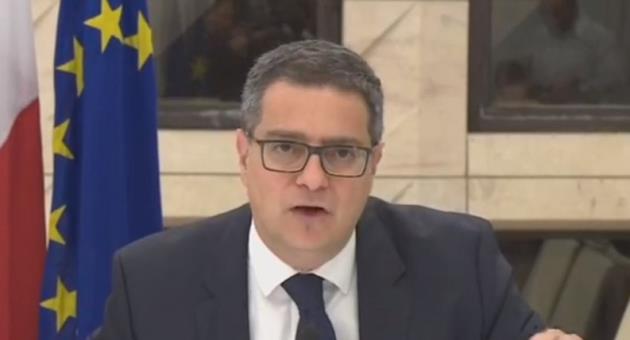 The monthly opinion polls published by Malta Today, corroborated yesterday by data published by it-Torċa, continue to confirm the consistent trend in place for over a year of a 70,000 vote gap between the PL and the PN.
Although in this last survey the PN gained a little bit of ground, its leader Adrian Delia slipped even lower in his trust rating. As many people who voted PN in 2017 now say they do not trust Adrian Delia as there are people who do. His ratings compared with Joseph Muscat's remain ghastly and unlike any other results ever recorded by an Opposition Leader since regular polling began.
The PN cannot either take any comfort from future trends. The numbers in that respect are anything but encouraging. The PN would beat Labour if only old age pensioners were allowed to vote. Voters that are younger than 36 are twice as likely to vote PL than to vote PN.
The alienation of young voters is dramatic but it is only the greatest representation of a broad trend where Labour stands unopposed nationwide.
Joseph Muscat on the radio yesterday said the coming European elections will be "difficult" for Labour, applying classic reverse psychology in view of his need for his party's efforts to mobilise voters not to be thwarted by complacency.
An emphatic victory at the polls, which is already a near dead certainty, will again justify Joseph Muscat's tight grip on power and the impunity of senior Labour Ministers and officials embroiled in corruption scandals.
The stories in yesterday's The Sunday Times and Malta Today about Konrad Mizzi's exploratory soundings for a leadership campaign are a reflection of just such complacency.
Konrad Mizzi will worry that without Joseph Muscat in Castille, should the current Labour leader keep his promise of moving out during this year, he will no longer be protected from prosecution for the many crimes he is suspected of.
Konrad Mizzi will be boosted by the repeated accolades of support from party grass-roots and the rest of the party that seems to applaud him harder, the graver revelations about his conduct and his corruption become.
Mid-ranking activists of the Labour Party who would naturally have misgivings about Konrad Mizzi's record, risk dismissing those misgivings on the complacent basis that with an opposition party which is no more than a ghost of its former self, no material harm can be done to the Labour Party's advantage at the polls.
The constantly overwhelming support enjoyed by the Labour Party allows the corrupt politicians who use its influence to hide their crimes to continue to believe nothing can ever get to them. In the words of the old partisan ditty sung by Joseph Muscat's wife in a video leaked recently "Ma tagħmlu xejn …" which can be loosely translated to 'you can never touch us …'
In spite of the constant stream of scandals and revelations, the PN appears unable to rally support whether it distances itself from a strategy of criticism of bad public administration or monetarily reverses its half-hearted "new way" strategy of positive affirmation and sympathy with government initiatives it approves of.
Statistical evidence, confirmed month on month, that the abysmal trust rating enjoyed by Adrian Delia shows the PN to be utterly unelectable while he's at the helm has not forced the party — whether its grandees or its grassroots — to consider any alternatives to him.
It is hard to imagine how a completely predictable, disastrous results in the May ballot, can consecrate minds in any way which these monthly statistics haven't yet.