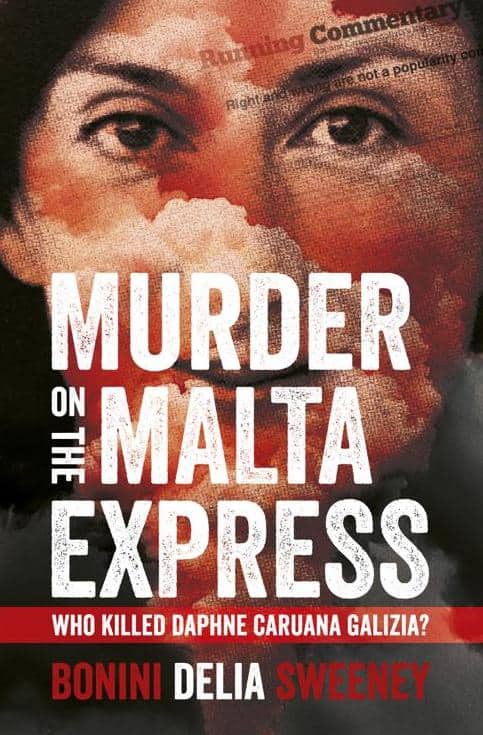 If we are judged by the nature of our enemies, then Daphne Caruana Galizia should be remembered as a hero of our time. She was Malta's most fearless journalist until someone with money and power decided that she should be silenced forever. Her assassination was a brutal blow to anyone who cares about the truth.
Murder on the Malta Express: Who Killed Daphne Caruana Galizia? is written by Carlo Bonini, Manuel Delia and John Sweeney.
Their book sets out the evidence on the dirty money merchants exposed by Daphne Caruana Galizia. It is written in her honour.
Murder on the Malta Express will be published by Midsea Books on 14 October 2019. Follow facebook.com/maltaexpressbook for details.
The authors ask grave questions of Malta's prime minister, Joseph Muscat, major political figures, police chiefs, entrepreneurs and their hangers on. Like Daphne, Murder on the Malta Express casts its net wide: dodgy characters from Azerbaijan to Iran to Saint Kitts and Nevis pop up.
The title borrows from Agatha Christie and the plot has similarities with her work. The only difference is that the extraordinary stories the authors tell are true.
The authors say: "this book would never have been written without Daphne's legacy. She was a martyr to investigative journalism and in writing it we hope to honour and to continue her work. Yes, it is possible to kill a journalist. But then more will appear and carry on where she stopped. The people who commissioned her murder must know this: for you there is no impunity."
Murder on the Malta Express: Who Killed Daphne Caruana Galizia? has been completed thanks to the support of the Investigative Journalism Fund of the Justice for Journalists Foundation.