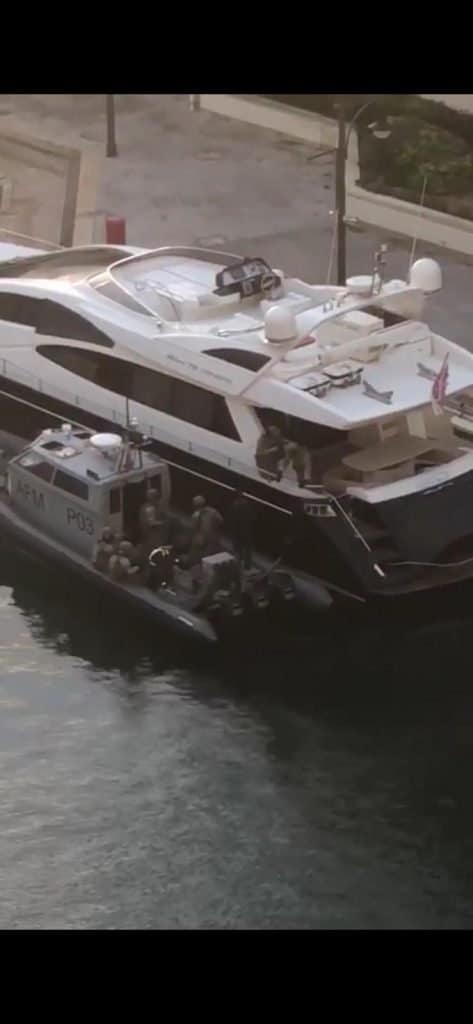 Yorgen Fenech, suspect in the murder of Daphne Caruana Galizia, has been apprehended by the authorities trying to abscond after he was named as a suspect in the murder of Daphne Caruana Galizia.
The news that he had been apprehended by authorities was confirmed moments ago by Matthew Caruana Galizia in this tweet.
Confirmed: Yorgen Fenech was on the boat and tried to escape Malta. This is the man whose role was to remit bribe payments to Muscat's chief of staff. Who is still his chief of staff. https://t.co/2sMbu6lzMO

— Matthew Caruana Galizia (@mcaruanagalizia) November 20, 2019
Yorgen Fenech is suspected of involvement in the murder of Daphne Caruana Galizia to cover up a bribery scandal connected with the award of the Electrogas consortium of which he is part-owner by the government. Yorgen Fenech's 17 Black company undertook to pay bribe to the Panama companies owned by Joseph Muscat's assistant and his chief minister.
Joseph Muscat has sought to retain Keith Schembri and Konrad Mizzi in office for three years since Daphne Caruana Galizia first revealed they owned Panama companies. He continued to defend Keith Schembri up to last Sunday after his assistant refused to testify in court in a libel suit he filed to push back on Simon Busuttil's accusations from 2016 that Keith Schembri was corrupt. Keith Schembri failed to testify for fear of incriminating himself.