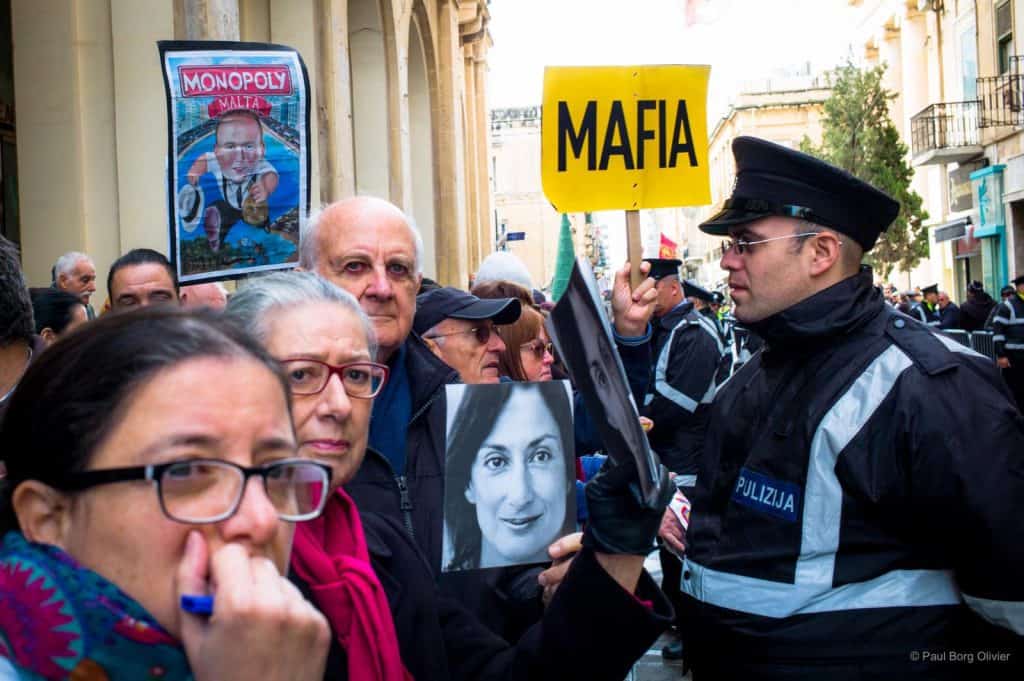 The police issued a notice saying the the people gathered in Valletta marking the 45th anniversary of Malta becoming a Republic were not covered by a police permit.
As a person who grew up in Valletta, Republic Street was alway lined with barriers on Republic Day (and other events of national importance) to allow the Presidential Motorcade through the very same street where our Republic was born at the gathering of June 1919.
Behind the barriers were always people who expressed their feelings at that particular moment inviting them there. Cheers at a swearing in of a new office, sobs at a state funeral or the anger on no ordinary morning of Republic Day manifested yesterday, never required a police permit.
Treating people's manifestations during State organized events simply like a burger kiosk at a village festa is absurd and an insult to say the least.
Clearly, no permit is needed. Police do have the duty, however, to organize crowd control and protect public order in case people turn up in great numbers.
The top brass officers at the General Headquarters issuing this statement are once again protecting the interest of their gang of masters and not that of the community. They are completely out of sync with remarkable officers and police who work day and night on the streets protecting the community.
What the people gathered yesterday experienced was a show of force. It was a mockery to the people who have had enough of the Gang that hijacked our Republic. It is this very same Gang that flooded Valletta with hundreds of uniformed police lining up the barriers, plain clothes officers walking in behind the presidential motorcade, secret service agents with cross body bags mingling with the crowd, snapping photos with their personal phones at anyone who held a placard or blew whistle.
Perhaps the CEO of the Police Force may enlighten the general public with yet another statement giving full details of the number of police detailed in Valletta for the event under any category and role, together with the cost of it to oversee and manage people blowing whistles, carrying placards and holding high the names of Daphne, Justice and Truth.