The Council of Europe today marks the International Day Against Corruption.
Here we have been fighting corruption every day for months and years. Here are activists outside Castille right now, and I can't reach the others squatting in the Castille lobby since this morning because the police have locked them in and us out.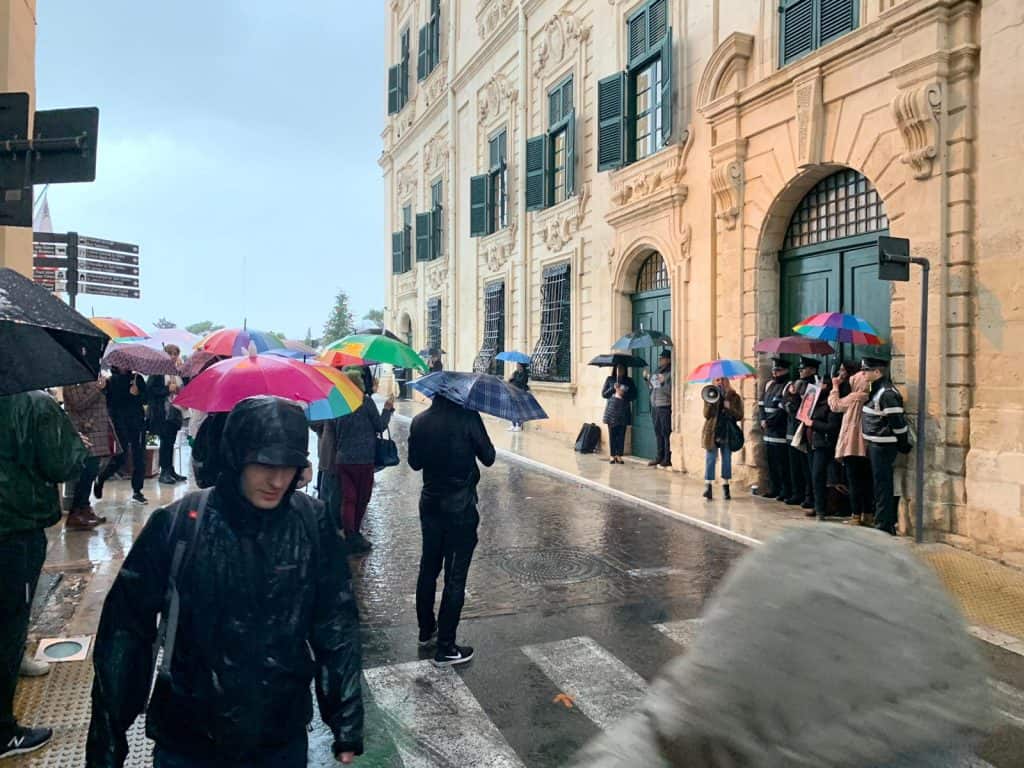 It's raining cats and dogs here but burnt as we are with a government that wants to stay on in spite of being implicated in murder, the rain is of some relief frankly.
Come and join us here.
The protest must go on.
Meantime I saw this tweet by David Casa. If you're in Brussels or around put it in your diary. Show the world Malta is not Joseph Muscat. Some of us are decent.
There is disbelief in Brussels that @JosephMuscat_JM continues to hold onto power under these circumstances. People are furious, here and in #Malta.

The #Maltese community in Brussels will also make its voice heard before Thursday's @EUCouncil summit. I will be among them. pic.twitter.com/6yH9YIE4e3

— David Casa (@DavidCasaMEP) December 9, 2019