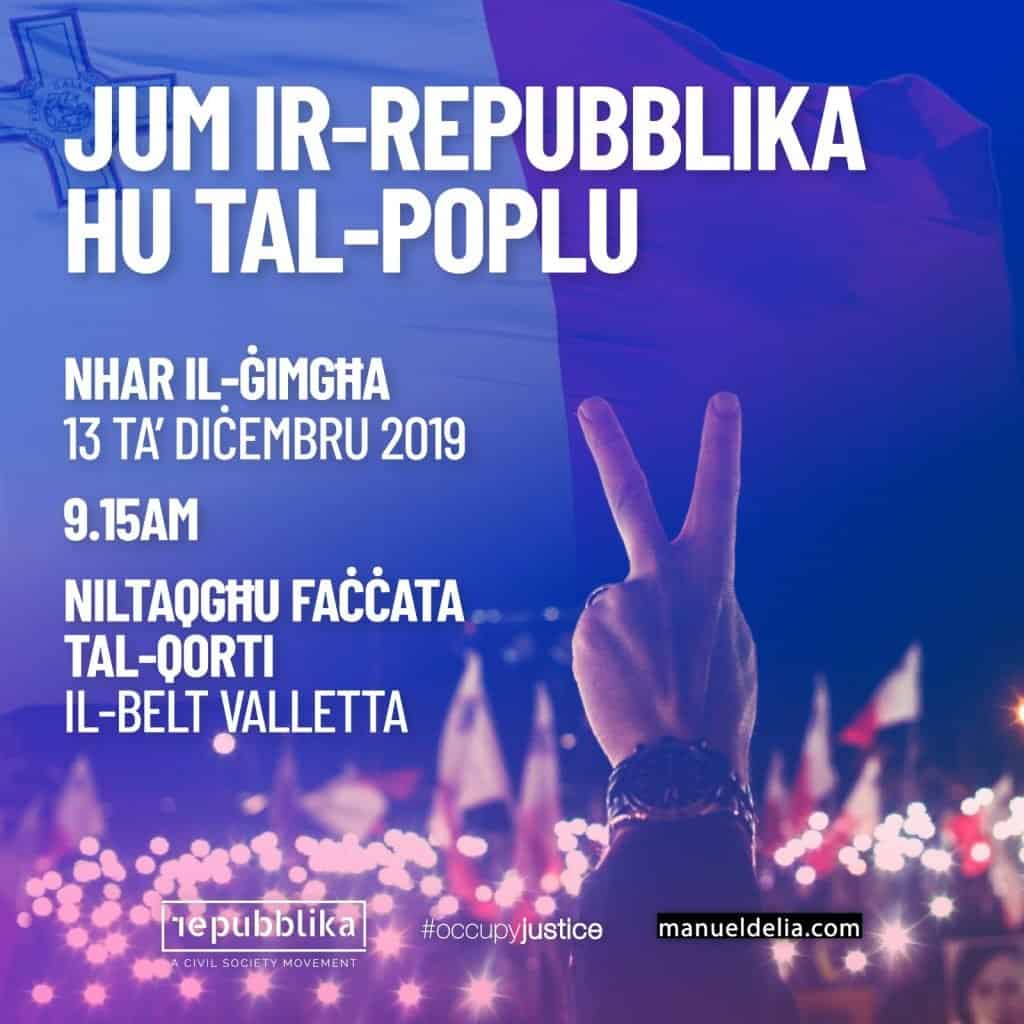 It is indicative of how undemocratic and intolerant the paranoid regime is that we are continuously assaulted merely for protesting demanding the prime minister's resignation and justice for Daphne Caruana Galizia. At this point few are prepared to say our demands are not justified. We protested on the 16th of every month for 25 months with a few other extra protests in between and we got a lot of flak for being unreasonable because the government had fulfilled its obligations with the arrest of the Degiorgio brothers and Vince Muscat.
We always knew that was far from the bottom of things. Even now we know we're nowhere near a full picture of what happened. But we know enough to make Joseph Muscat's position ruinous to the country's constitutional and democratic governance. Everyone thinks so. Even Martin Scicluna.
As civil society it is our duty to push back on the accusations that we are "violent", "destabilising the country", "destroying Malta". There is plenty of damage being done to Malta but the damage is not being done by protesters in the street. If anything we are sending a message to the world that this country is made of decent people who know what's right. But who are unfortunately governed by a cabal that has captured our palace of government and just won't go.
So yes, the protests must go on. For two years truth and justice felt a hopeless aim, a fool's mission. And yet we stuck together and believed. We finally got some of the truth. I would ask you to stick together a while longer. We will get justice.
On Friday morning the people who actually have the power to resolve this problem — the president, parliamentarians — will meet for the yearly jamboree celebrating our Republic.
Republic: the word means "the people's business". The business of the entire country has ground to a halt because of Joseph Muscat's determination to survive. Expats are sending CVs to other countries as they're expecting Malta to crash. Malta's government has stopped doing any governing. There are no public initiatives being announced. Shops are reporting a disastrous season.
You can blame the people for that. Or you can blame Joseph Muscat.
Friday is Republic Day. Let's meet in Valletta and show these dignitaries where the Republic really lives, not in the palaces of corruption but in the streets where a longing of justice can be heard with the slamming of kitchenware, the blowing of whistles and the voices of screaming youth.