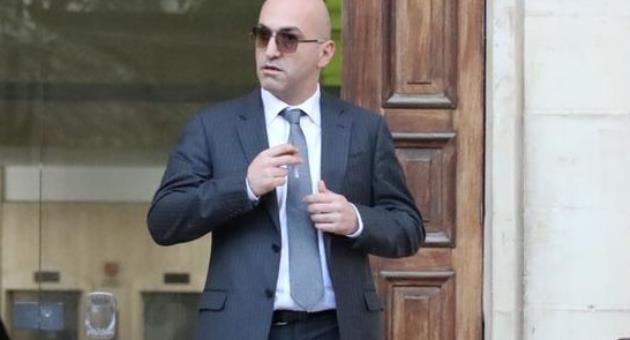 For many people, including myself, the plot to kill Daphne Caruana Galizia started emerging from the shadows of mystery after the Degiorgio brothers were charged in the magistrates court for money laundering. They were, of course, already in jail having been charged with Daphne's murder.
But as with all unanswered questions, the trail of money often throws light on connections and motivations.
When it emerged that Alfred Degiorgio was an extremely lucky gambler at the Portomaso Casino and there could be no mathematical way of explaining how he overcame the imperative "ultimately the casino always wins", a connection between Daphne's hired assassins and the owner of Portomaso became obvious.
That connection emerged from testimony at the Degiorgio's money laundering proceedings, not their murder proceedings.
When Carlo Bonini, John Sweeney and I were wrapping up our book Murder on the Malta Express we knew but could not yet write about the other Yorgen Fenech connection through Melvin Theuma, the taxi driver based at Portomaso. Publishing that information before Peter the Dog could nab Theuma smuggling cash would possibly have reduced the chances of the present crisis unravelling.
But we did challenge Yorgen Fenech about Alfred Degiorgio's luck. He got his lawyer, Gege Vella, to respond that he understood the implication that we were suggesting Yorgen Fenech could have used his casino to pay or allow others to pay Alfred Degiorgio for crimes.
It should not have been such a shocking notion. Portomaso has had documented links with the Sicilian mafia. Quite why it has not been shut down even after Yorgen Fenech was arrested is frankly beyond my comprehension. But at the time Gege Vella was writing to us Yorgen Fenech could still pretend he was innocent and wail and wax melodramatic about our "insinuations, so outrageous that they did not merit any response".
Yorgen Fenech should have his own turn at being charged with money laundering. And from those proceedings the motive for the murder will emerge. That is when we will hear him answer for 17 Black and Electrogas.
Why is this especially important? Because that is when the connection with Keith Schembri and Konrad Mizzi, and as now seems likely Joseph Muscat, emerges. That is when the relationships of the person charged with the murder emerge hopefully to their darkest and deepest extent.
That is when we will understand just how evil Joseph Muscat's last act in government has been, the one where he kept his cabinet colleagues in the dark while he pardoned Keith Schembri's own buddy Melvin Theuma to testify against Yorgen Fenech but freed Keith Schembri even though the money laundering charge against Yorgen Fenech definitively implicates him.
Joseph Muscat did this. He did it this week. And he's still prime minister. He still runs this country and continues the cover up of these heinous crimes. His continuation as prime minister has become a crime in itself.