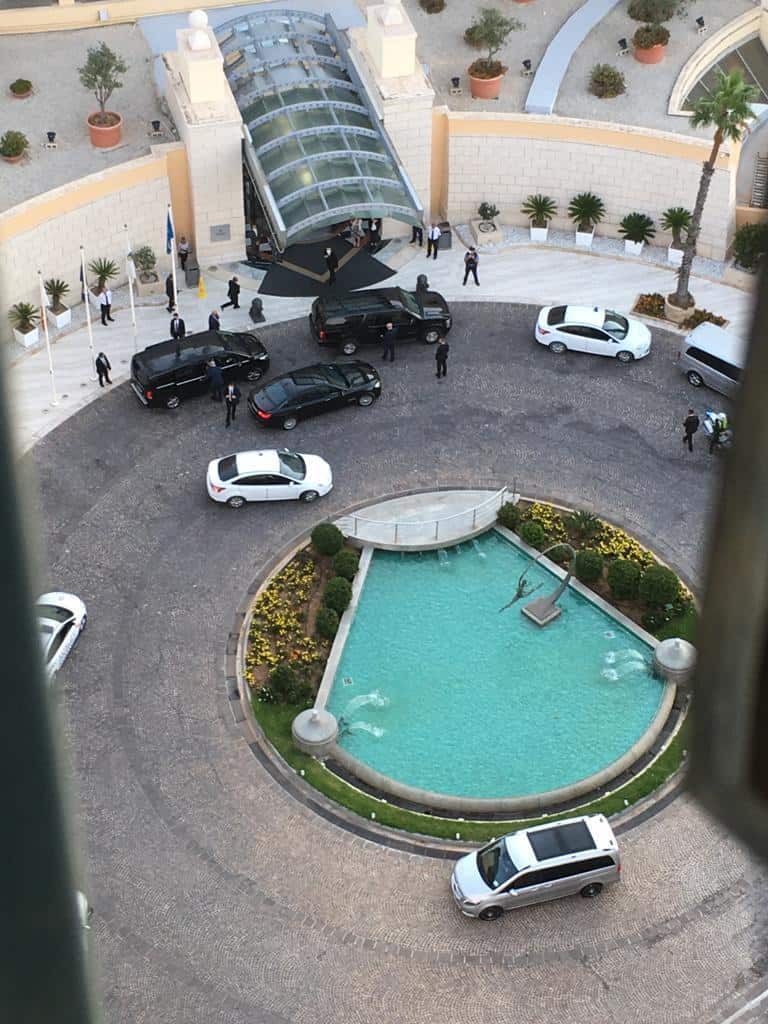 The above shows the convoy of cars transporting US Defence Secretary Mark Esper during his visit to Malta. During his stay here he stayed at the Hilton Hotel. I understand the US government will want its most senior officials to patronise American brands abroad, but isn't this just bizarre?
Right about there, where his car is parked, is where Melvyn Theuma spent hours running errands for Yorgen Fenech, the hotel's owner. Right on that spot they plotted to kill Daphne Caruana Galizia.  This is not just ghoulish. This is unthinking, insensitive and ambivalent. Like the administration Mark Esper belongs to. And the one he visited.
We did not hear his voice while he was here. The local press were advised just before 7am yesterday that Prime Minister Robert Abela would be seeing Mark Asper at 8am in Castille. Official cameramen were allowed to film the visit but neither Abela nor Asper made any remarks, let alone answer questions by journalists.
The man came and went and all we're left with are unanswered questions.
It's perfectly symbolic that they chose to drive over the memory of a journalist killed not three years ago.