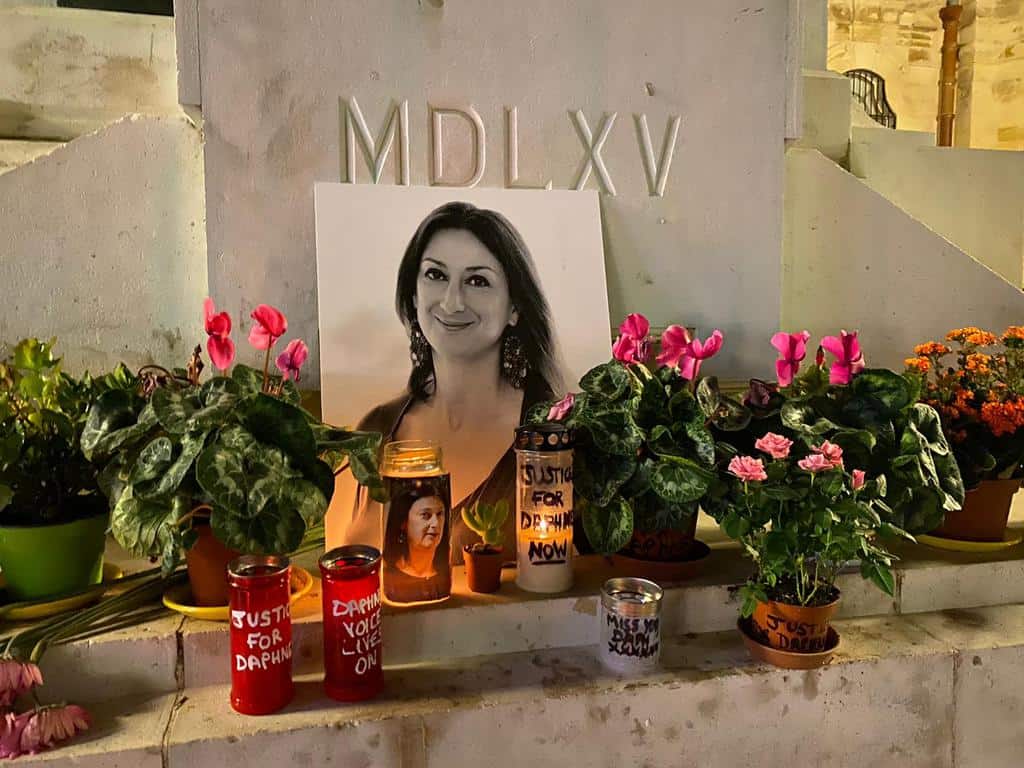 Daphne Caruana Galizia and Danske Bank whistle-blower Howard Wilkinson were jointly awarded the 2020 Allard Prize for International Integrity at a virtual ceremony held yesterday. The $100,000 prize is one of the world's largest awards recognizing leadership and courage in protecting human rights while promoting transparency and the rule of law and combatting corruption. As joint recipients, Daphne Caruana Galizia and Howard Wilkinson were both awarded $50,000 prizes.
In reaction to the news of the award, Daphne's family said that "receiving the Allard Prize for International Integrity on behalf of our wife and mother, Daphne Caruana Galizia is both humbling and encouraging. It not only recognises her work in exposing corruption and defending the public's right to know, it also recognises that Daphne should be celebrated for everyone's sake, because her example of courage, integrity, and humour are so badly needed today and will be for many years to come. We hope that the honour itself will inspire those who have taken up Daphne's work to never give up and that it will encourage others to take up the fight against corruption and abuse of power."
Howard Wilkinson worked at Danske Bank in the Baltic Trading Unit when he discovered suspicious activity in bank records. Ultimately, he uncovered one of the largest money laundering schemes in history, worth over 200 billion euro. The scandal led to several criminal charges across Europe, the resignation of Danske Bank's CEO, and Danske Bank was forced to end operations in Estonia. Despite risks to Wilkinson's safety, he used his platform to advocate for greater whistle-blower protections before the European Parliament.
The Allard Prize was founded by Peter Allard. Throughout his career as a lawyer and businessman, Peter Allard has assumed leadership roles in human rights, environmental advocacy and other philanthropic work.
After yesterday's awards, Peter Allard said: "We are honoured to present the 2020 Allard Prize jointly to Daphne Caruana Galizia and Howard Wilkinson, in recognition of their leadership and commitment to protecting human rights and combatting corruption. Their stories of integrity and courage inspire all of us to effect positive change in pursuit of a more just and transparent world."
The Allard Prize for International Integrity was established in October 2012. It is administered by The Allard Prize Foundation and steered by the Allard Prize Committee, in consultation with the Allard Prize Advisory Board, composed of members of the anti-corruption and human rights communities worldwide.