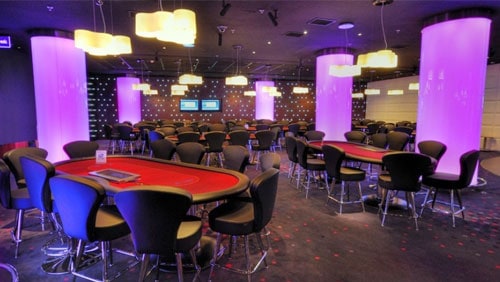 The Malta Gaming Authority licensed a company owned by the Tumas Group, Oracle Gaming Shops Ltd, as a Type 1 Gaming Services company. The licensing was granted in 2020. Employees of Oracle Gaming Shops were told the company was set up to take over the gaming businesses that were run by Yorgen Fenech before he was charged with the murder of Daphne Caruana Galizia.
The MGA's own rules say that companies holding a Type 1 gaming license to provide services to other businesses should have a minimum paid-up issued share capital of €40,000 when registering the company with the authority.
The minimum share capital is needed for the authority to ensure that a company operating in gaming is financially sound and that shareholders can be chased for at least some money if the business goes belly up. People operating in the business say that businesses are not granted an MGA license unless they increase their share capital up to the required minimum.
There is no opt-out or any discretion for the MGA to waive the paid-up capital requirement as it is part of the checklist for applicants for a license, a 'binding instrument' under the gaming regulations.
But Oracle Gaming Shops Ltd has an issued share capital of €5,000, far short of the minimum required in the MGA's checklist. This is still correct today and can be confirmed with the paperwork published with the online business registry.
The decision to license the company and ignoring the MGA's own rules on share capital would have been signed off by Heathcliff Farrugia and Karl Brincat Peplow who announced today they are leaving the MGA to set up their own business.
Heathcliff Farrugia is believed to have kept up a correspondence with Yorgen Fenech that was discovered when the police were looking into Yorgen Fenech's phone after his arrest.
The outgoing MGA boss has now been put on "gardening leave" and has been locked out of the internal records of the authority by a decision of the authority's board. In an email to MGA staff, Heathcliff Farrugia said he and Karl Brincat Peplow "will be jointly having our own company providing services to the industry."
This news will raise more questions about the fact that the MGA does not restrict its own staff from switching sides to the industry they regulated the day after they leave office. These developments suggest that these regulators may be already working for their future employers even before leaving.
This suspicion is further underlined by the news today that Heathcliff Farrugia's predecessor Joe Cuschieri accompanied Yorgen Fenech on a business trip to Las Vegas a couple of weeks after leaving the MGA. By his own admission, Joe Cuschieri made the trip as a consultant to Joe Cuschieri providing advice on gaming licensing.