This is the text of remarks delivered by Robert Aquilina, President-Elect of Repubblika this morning at the Daphne Caruana Galizia protest memorial in Great Siege Square, Valletta.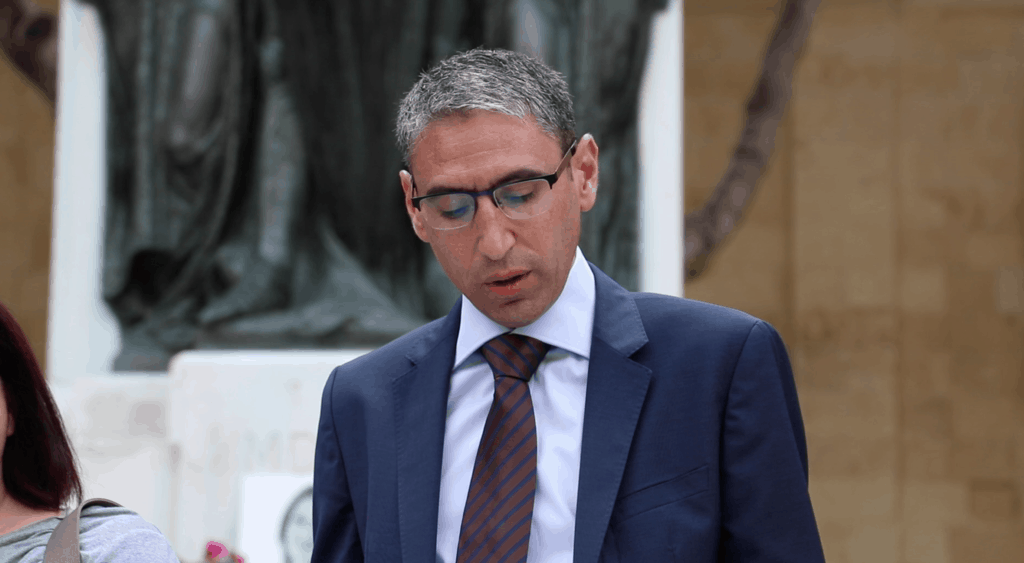 Repubblika reiterates its sympathy and support to Nello Scavo who had to face serious threats merely for doing his job. Nello Scavo was working with other journalists in Malta and Italy to investigate the conducts of governments in fulfilling their responsibilities with respect to rescue at sea.
Migrants in boats in our waters cannot speak for themselves. They are the most voiceless of all the voiceless; the most vulnerable to abuse and exploitation. They are exploited by slavers in Libya and traffickers on their way out. And if we too abandon them to their fate in our seas, we'd be participating in the chain of cruelty.
Last April the Maltese government conducted itself abysmally. Several international laws were broken, but more importantly too many people died. And too many people were sent back to Libya to torture, rape and slavery. We would never have known of their fate without the hard work of journalists like Nello Scavo.
And we need to know. Because governments act on our behalf. By looking away we become accomplices in the unlawful acts of our governments. And we need to know because what our governments will do to the weakest among us, they will do to us when they can afford to.
Not everyone is like Nello Scavo. Not everyone has the courage or the will to live under armed guard because of the threats they receive. And because many will be scared, there is much we end up never knowing.
There's a case in court against Neville Gafà which is for the court to decide.
Neville Gafà is not new to threats to journalists. He has vilified and threatened many of our own. The day before Daphne was killed, Neville Gafà proudly published photos of her that prove nothing but the harassment, the intrusion, the intimidation and the oppression she lived under till her very last day. And Neville Gafà was an operator of that.
We are here to stand by Nello Scavo and all journalists who strive to reveal the truth. Repubblika rose in the wake of Daphne's killing. Our only regret is that we showed up too late for her. But we will not make the same mistake.
This is why every day we remember Daphne Caruana Galizia. We're coming up on the third anniversary of her death and the government continues to show every intention to refuse to learn from this worst moment in Malta's democratic history.
This is why we insist on the truth on Daphne's story to come out, including the government's hand in her death. Because she deserves it. But also because all other journalists deserve it. Learning from Daphne's taking away is the only way we can keep other journalists safe.
Journalists in Malta face real danger. If they do their job as well as Daphne did, they can fully expect to be killed. And yet no journalist in Malta is given police protection. And that does not mean they don't need it. The government continues to lead the charge of isolating and demonising critical, independent journalists. Questions from investigative journalists are habitually ignored.
Trolls and thugs like Neville Gafà are systematically recruited to harass journalists and sap their energy fielding threats on line.
We will not stand for this.
We will however stand with the IĠM and with journalists covering crime and politics in Malta. We need them if we are to look forward to a time when we can call this a democracy again.