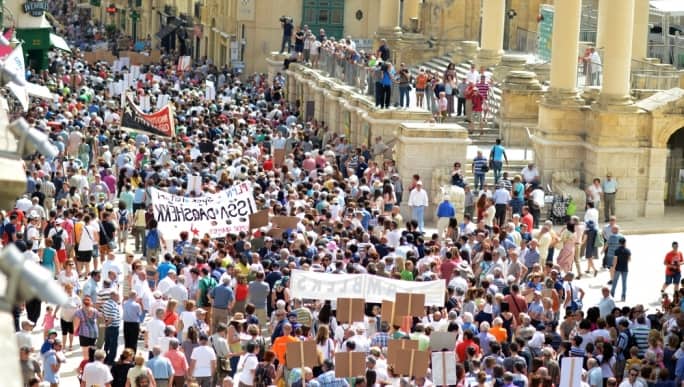 A new "Volontarjat Action Group" was launched today to challenge regulations published last year that make it impractical for NGOs and charities to raise funds to conduct their operations.
A press conference this morning was led by Richmond Foundation's CEO Stephania Dimech Sant who said the action group wanted to make it clear to the authorities that the rules as they stand do not make sense and would force several NGOs to stop operating.
The new rules amounted to unjustified mistrust in the voluntary sector and would starve them of the resources they need to do their jobs.
The press conference was also addressed by Repubblika's Robert Aquilina and Din l-Art Ħelwa's Alex Torpiano.
The speakers criticised the legality of the new regulations and argued that they amount to an assault on fundamental rights of association and speech. Robert Aquilina pointed out that if the authorities insisted on retaining these rules, even in modified form, the matter would be escalated to the Council of Europe, Europe's highest human rights body.