Another one of the "corruption" campaigns led by the Labour Party and its media while Joseph Muscat was opposition leader has fizzled out completely as a permit withdrawn in 2009 has been granted without any changes last Friday.
The controversy was over an application for an extension to an old farmhouse in the Baħrija countryside which at the time belonged to Victor Scerri, then president of the PN's general conference.
The application for the extension on a site that is outside the development zone was filed in 2006 and a permit was issued in 2008. But when construction of the extension started in 2009, Joseph Muscat led a campaign of almost daily events and news reports on the Labour Party media about the "Baħrija scandal". On TV the campaign was led by then journalists Myriam Dalli – now a government minister – and Ramona Attard – now occupying the Labour Party's equivalent position to Victor Scerri's role at the time.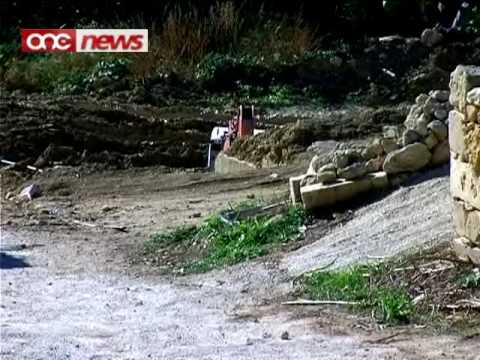 Also prominent in the campaign against the development was Sandro Craus, Rabat's Mayor, since embroiled in the exposure of meetings held by Keith Schembri in Castille with Melvyn Theuma, one of Daphne Caruana Galizia's killers.
In view of the controversy, Victor Scerri resigned from the PN's presidency in July 2009. A few days later the then MEPA withdrew the permit as no "appropriate assessment" had been made for the application.
Victor Scerri lost an appeal on the decision to withdraw the permit but a court subsequently ordered MEPA to start reviewing the application from scratch.
That process ended last Friday when an application Victor Scerri filed in 2006 has now been permitted fully according to the plans submitted with the original application.
But Victor Scerri no longer owns the property in Baħrija having sold it to others in the meantime.
In 2017, a court action brought against Victor Scerri asking the court to drop the plans fell through when the court decided that "there had been nothing illegal" in the case.
The story of "the Baħrija scandal" meets the same fate as two other major "scandals" engineered by Joseph Muscat's opposition Labour Party before the 2013 elections.
Last month the Permanent Commission Against Corruption found no wrongdoing in the so-called "BWSC scandal" where the Labour Party campaigned falsely claiming corruption in the contracting of a new power station.
And also last month a court criticised the police for their 'case' against Anthony Debono, Giovanna Debono's husband, whom they accused of doing work on private property using government resources while his wife ran the government department he worked for. Anthony Debono was acquitted of all charges.