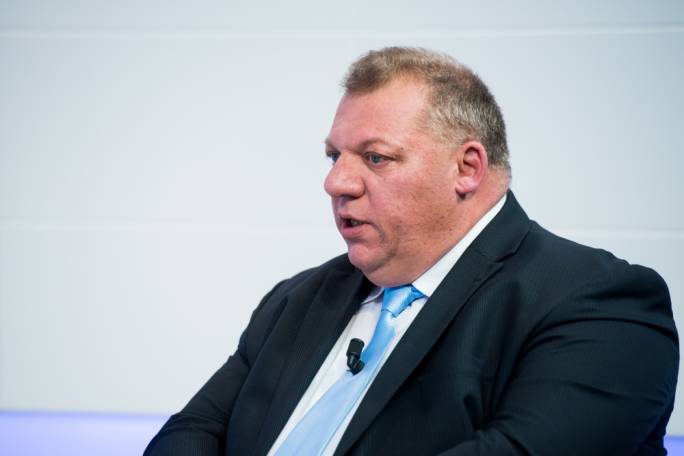 The Toni Bezzina situation is weird. Let's first speak about the facts. The PN club of Żurrieq is a ramshackle Lego of two and a half rooms on top of each other. The half room at the very top had been a disused dump until Toni Bezzina, an architect working at the public works department, promised the committee he would find a way of clearing it out and give the walls a lick of paint so the committee could use it for storage.
Calling it a room suggests this is something you could squeeze a two-seat sofa in. You can't.
This happened in 2012. Toni Bezzina wasn't an MP yet. He was well on the way. This wasn't going to win him votes except perhaps confirming the loyalty of Żurrieq PN activists that liked his can-do attitude.
After the 2013 election, when he was now in Parliament, the Labour press reported that he had used public works employees to do the job. He denied it and sued them.
I could play the wise guy now and say that was when Toni Bezzina should have, could have, may have resigned. But it would be a self-serving thing for me to say because I was a failed candidate on the same district at that election and if he had resigned, I stood a reasonable chance of replacing him. So I never wanted to allow myself to think his resignation may have been objectively desirable.
Instead, the PN stood back while Toni Bezzina fought the battle for his reputation in court. Because a tub and a half of water paint were damaging his reputation.
Let's say it is hard to determine the outcome of the war he fought. He lost some of the court battles, won some others. One of the workers changed his story, saying at one point that he was told to take an oath on facts he did not recall.
Messy.
The 2017 election came and went and Toni Bezzina was confirmed to Parliament.
Now, 9 years after the dramatic events of the painting of the attic at the Żurrieq PN Club, Toni Bezzina is facing a criminal investigation. Apparently, he was interrogated yesterday for four hours which, I understand, is longer than it actually took to paint those walls. Quite what they needed to ask him for that amount of time is hard to imagine.
Naturally, this is a taunt, a challenge for anyone who has ever insisted that Keith Schembri and the rest of the Panama gang needed to face criminal prosecutions, to speak in defence of Toni Bezzina. They can then be pelted with hypocritical charges of hypocrisy.
I'm not going to speak in defence of Toni Bezzina. In 2012, Toni Bezzina was an ordinary government employee with an eye on a seat in Parliament. If he has abused whatever little authority he enjoyed at his office at the time, he could have and should have faced proportionate consequences a long time ago.
I understand we have delays in our criminal justice system but this is beyond ridiculous.
And it is also tactical. The police and the government that controls it are using Toni Bezzina to send a message to Labour Party supporters that they are not picking on Laburisti. This 'case', such as it is and the case of Karol Aquilina being heard now over a potential traffic collision two years ago that never actually happened, need to be set against Hearnville and Tillgate, Electrogas, Pilatus bank deposits, kickbacks paid to bosses at the Allied group, the Montenegro windfarm, the public hospitals swindle, and on and on and on.
And I'm not even bothering with armed robberies and murders.
Quite frankly, if the police didn't have time in the last 9 years to "investigate" the shockingly heinous painting of the attic at the Żurrieq PN club, it is impossible to understand how they're finding time to do that now while the Panama investigations are still outstanding.
So this is, then, not a defence of Toni Bezzina for painting a small room at his party club using government employees to do the job, which he denies.
This is a reminder that even Toni Bezzina is entitled not to have his – what do you want to call them? – crimes … used to diffuse the pressure on the Panama gang and the police who are supposed to be prosecuting them.
That, there, is an abuse of power.
I resent and denounce corruption in all its forms and argue for no exceptions in the allocation of responsibilities.
But it will be a good day when the worst crime our politicians commit is taking 3 hours of time from government workers for a quick private paint job. We'll still demand they face consequences but we won't have to worry about the collapse of the economy of the country and lament the erosion of its entire moral framework.
Which is what Joseph Muscat's criminal gang is giving us.