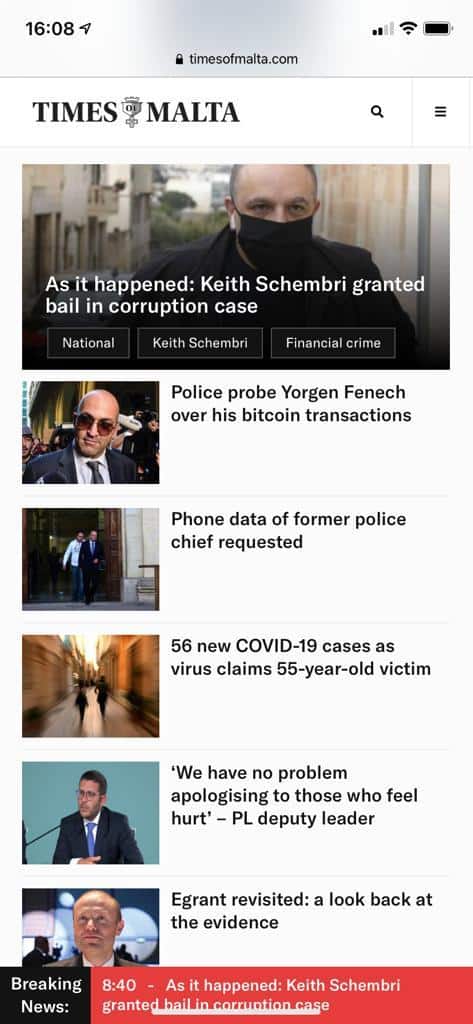 Daniel Micallef having "no problem" with apologising to those who "feel hurt" for the behaviour of "the few" needs to be put against the background of what is this country deserves an apology.
I'm not a man of a few words. But one can hardly say more than this screenshot of the news in this country this morning from the Times of Malta's top headlines.
Crime, corruption, bribery, murder, money-laundering, illegal arms dealing. The only way you can knock that off the front page is by dying from covid.
They've made this country a hellhole of crime. What words amount to an apology for that?