As he journeyed he came near Damascus, and suddenly a light shone around him from heaven. Then he fell to the ground, and heard a voice saying to him, "Saul, Saul, why are you persecuting Me?" And he said, "Who are You, Lord?" Then the Lord said, "I am Jesus, whom you are persecuting. It is hard for you to kick against the goads." So he, trembling and astonished, said, "Lord, what do You want me to do?"

– Acts 22:6-21; 12-18.
It came as a big surprise, never expected. No, I'm not talking about the large 'Baci' easter egg and the fish shaped figolla that I got yesterday morning. I am referring to Marie Louise Coleiro Preca's opinion piece in yesterday's Malta Today. Everyone was expecting to see the latest of Salvu's surveys, when bang! There it was. President Emeritus Marie Louise Coleiro Preca put pen to paper and urged the Labour Party and its supporters to issue an apology to the country because of the damning allegations about corruption and collusion with criminals.
I guess that since she included the PL supporters who more or less are half of this rock's population, what Her Excellency meant was an apology to all nationalists and the switchers who for two consecutive elections trusted Joseph Muscat and his band of thieves, and were duped.
Quoting: "Without a doubt, a soul-searching exercise is essential given all the revelations and allegations that have emerged in recent months. The Labour Party's first step should be an apology to all those who genuinely believed in its moral credentials and supporters, and to all the people of these islands."
Now, people my age, remember Marie Louise Coleiro Preca as secretary general of the Malta Labour Party between 1982 and 1991. During her time serving as secretary general, countless horrible things happened in this country which was at the time led by Dom Mintoff and later Karmenu Mifsud Bonnici.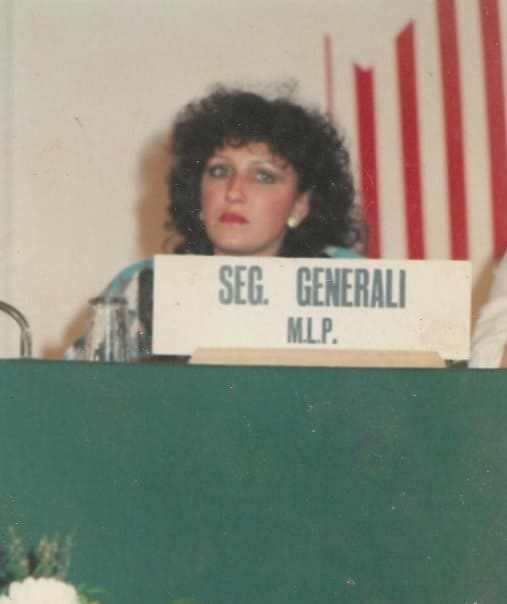 During those dark years – I call them the years of fire – we saw PN Members of Parliament abused, their vehicles set on fire and even physically attacked in Malta's highest institution. PN clubs were torched at every whim of the uncontrolled 'marmalja' and we even witnessed the murder of a PN activist in the Gudja PN club.
Because of a fictitious assassination plot on Dom Mintoff's life Eddie Fenech Adami's house was wrecked, his mother and his wife and his young children terrorised, forced to escape over roofs. The Fenech Adami house is about 15 metres away from the Birkirkara police station, please note.
Her Excellency was Secretary General during the times when Dom Mintoff ruled against the will of the majority of the Maltese electorate. She was general secretary of the MLP when Karmenu Mifsud Bonnici lead the 'aristocracy of the workers' wrecking the Curia, just 120 metres away from the police headquarters. But, Ms Coleiro Preca did not apologiseto anyone for the obscenities that were taking place during her tenure as the highest MLP official. She did not utter one single word to disassociate herself from the mayhem that was wrecking the island.
They say it is never too late to repent and maybe Her Excellency recently saw the light just like Saul on the way to Damascus.
Marie Louise Coleiro Preca was President of the Republic when she swore in for the second time Joseph Muscat as Prime Minister in 2017. The accusations of corruption and collusion with criminals were already rife. She recently defended Minister for Education Justyne Caruana from criticisism for handing a €15,000 consultancy contract to her alleged boyfriend. The latter did not apologise, did she?
Madam President Emeritus, you may have good intentions, but this is not enough. Are you ready to disassociate yourself from the Labour Party if it does not heed your suggestion and does not apologise? The present administration is, as declared by the prime minister himself, a 'continuity' of the former one. You cannot condone the present while condemning the past. They are one integrated regime. While you were writing your opinion piece, hundreds of souls were fighting for their lives in the Mediterranean, while our prime minister was having his Easter lunch.
Robert Abela is an etension of Joseph Muscat, who put him there. You have to decide. Either you stay quietly in retirement with the chauffeur driven car or fight shoulder to shoulder with civil society to rid Malta of the leeches who suck its blood.
The choice is yours.