I must make a note of moving to the 4th district. You never go hungry or thirsty there. Before the last general election, Konrad Mizzi and Chris Fearne went into a bidding war on who would make their constituents diabetic or alcoholic first.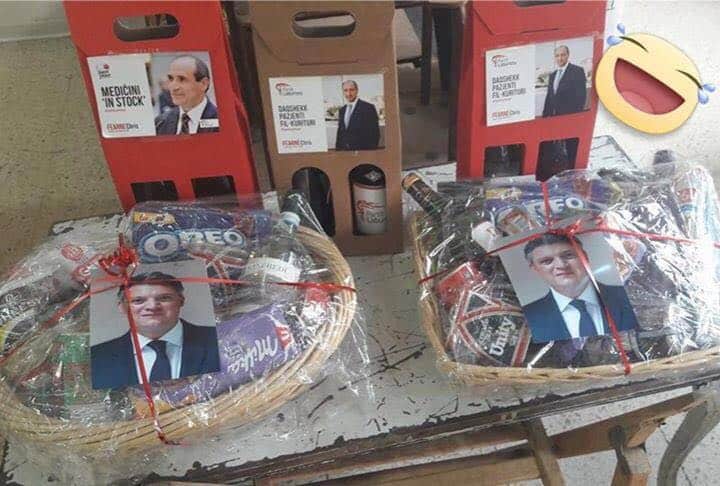 Now that Konrad Mizzi is unlikely to be on the list of candidates for the next election we have a "prospective" candidate feeding the hungry and not so hungry of Tarxien and surroundings.
Chris Bonett uploaded this video of himself distributing "bukkuni" of food and bottled Kristal water to people for whom he must presume the determining factor when choosing into the hands of which middle-aged Labour Party man with too much time on his hands they should give the keys to the office from which they would then be able to extract rather a lot more than a free meal is in fact a free meal.
Don't laugh at Chris Bonett. Don't cry for the sods who don't tell him where to stuff his meals on fucking wheels. Laugh and cry rather for your democracy because of such things it is made.