Updated: 12:52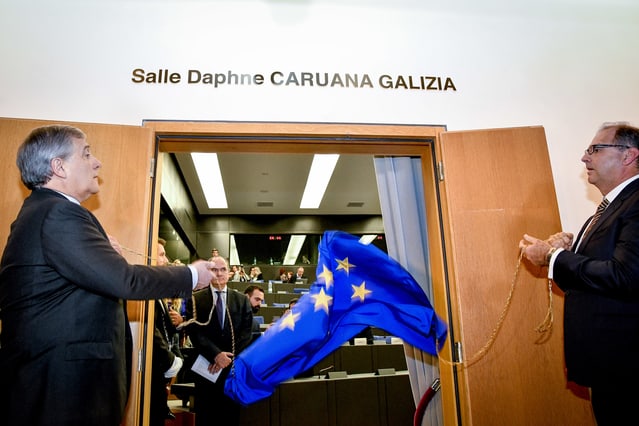 The European Parliament awarded for the first time today the Daphne Caruana Galizia Prize for Journalism. The prize went to Forbidden Stories for their work on The Pegasus Project. A team of independent judges hailing from the journalistic and media sectors chose the winner, after a period of submissions earlier this year.
Representative of Forbidden Stories received the award during a ceremony held in the Press Room of the European Parliament in Brussels this afternoon. Member of the European Parliament David Casa, who spearheaded the creation of the prize, attended the event, which was also addressed by the European Parliament President David Maria Sassoli.
This was the first time that the European Parliament awarded this prize, after it was launched late last year.
MEP David Casa, who spearheaded the creation of this prize in his role within the Bureau's Working Group on Information and Communication Policy, said: "Through this award, the European Parliament is sending a strong message to all journalists across the continent: we are on your side, we want to protect you, and we will not leave you alone."