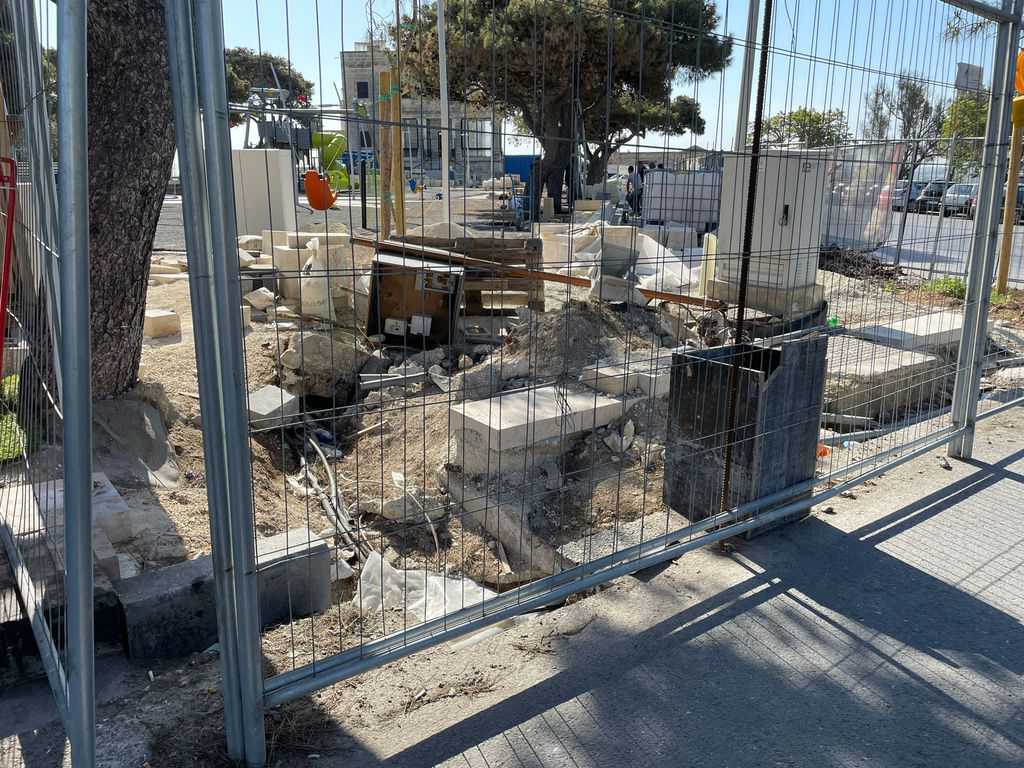 There are paving works in and around the Rabat playing field just outside Mdina Gate. They've been going on for ages. They're still going on and the area is inaccessible.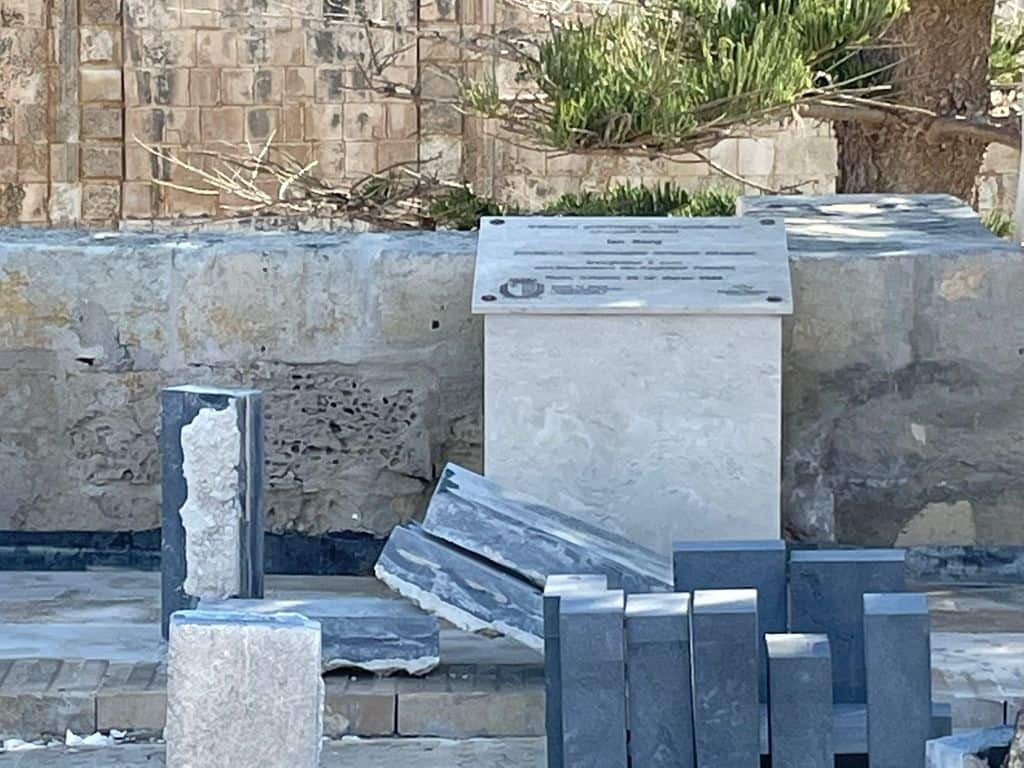 One thing's done though. This plaque says the completed works were inaugurated by Ian Borg on 24 March, two days before the last election.
The time traveller's good.