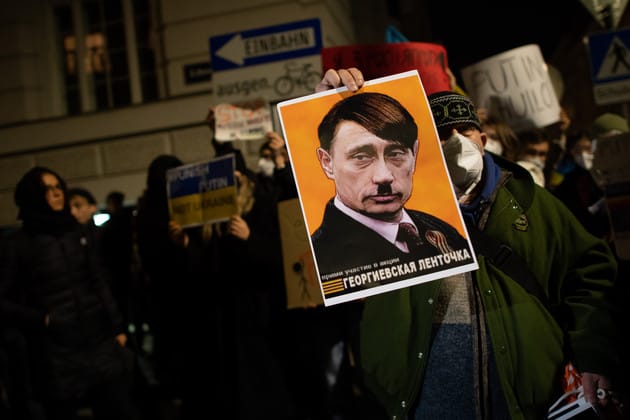 The Russian Embassy in Malta issued a statement expressing outrage at TVM for giving a Nazi a platform to justify and glorify Adolf Hitler. No doubt I share the sentiment.
"The interview mentioned is an example of the dissemination of pseudo-historical theories," says the Russian Embassy statement. "The very fact of its appearance desecrates and denigrates the memory of the victims of war and the feat of the liberators. We consider the appearance of such materials in the public media space, especially on the eve of the celebration of Victory Day over Nazi Germany to be absolutely unacceptable."
I couldn't agree more. And it is important to remember the heroic sacrifice of the people of the countries of the Soviet Union during that war.
But please, folks of the Russian Embassy, do not expect us to be blind to the irony of your government teaching anyone anything about pseudo-historical theories, not to mention unprovoked wars of aggression and the infliction of war crimes.
When you get out of Ukraine and allow war criminals in your midst to be held to account, and pay the cost of the damage you inflicted, you'll earn your right again to teach history lessons.