We are losing the trust of Europeans. But we are losing the trust of Libyans as well.
When Dom Mintoff presented Malta as some Mediterranean honest broker, bridging north and south, the North sniggered. There was nothing honest about Malta's brokering. It was a colony of Mu'ammar Ghaddafi.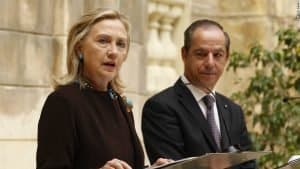 Years of patient diplomacy changed that. The apex of that was Lawrence Gonzi's handling of the revolution that removed Ghaddafi winning the respect of Libyans and of the global community. US Secretary of State Hilary Clinton flew in to personally pay her respects.
Joseph Muscat's official policy of greed and corruption has damaged us with Europeans. And the Libyans' perception of us is also changing. From the friends that defied Ghaddafi by protecting air pilots commanded to bomb civilians, we are now a band of pirates profiting from the wholesale robbery of their assets.
The Libyan press, such as it is, laments the assassination of Daphne Caruana Galizia. Even in the context of the upheaval and constant violence that surrounds them, even as veterans of the oppression and brutality of the Ghaddafi regime still fresh in their memory, the assassination of Daphne Caruana Galizia shocks them.
Libyan Solidarity News Agency reported that among her several investigations, Daphne Caruana Galizia dug deep into the connections between "the Italian and Maltese mafia" (because so they call it) and Libyan militiamen who smuggled some 80 million euro worth of oil from Libya to Europe through Malta where documents are changed.
"The persons currently detained in this case are the chief executive of Maxcom Banker, Marco Porta, Fahmi Musa Salim bin Khalifa, a drug dealer, Maltese Darren Debono and Gordon Debono, who are carrying out transport operations, and Libyan Tarek Dardar, who pays and receives foreign currency money". (Google translation).
The political connection of changing papers in Malta is not lost on Libyan journalists. Benghazi independent TV station al Hurra tweeted "Corrupt officials profit from #Libya's woes. Italian rpt says smuggled petrol&sovereign wealth funds moved to #Malta."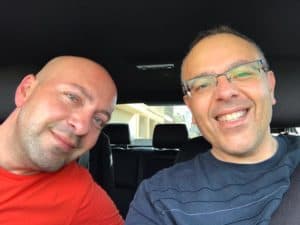 Daphne Caruana Galizia reported extensively on government official Neville Gafà's profiteering operations, shoddy police investigations and the personal protection of Joseph Muscat's chief of Staff Keith Schembri.
Libyan paper al Wasat acknowledges there are many leads to follow in the investigation on Daphne Caruana Galizia's death but one of those leads must surely be the fact that "Maltese politicians have found a way to make money at the expense of the civil war in Libya". They refer to the flood of money from Libya to Malta and the fact that the semtex used in the assassination of Daphne Caruana Galizia is common currency in Libya.
The civil war in Libya will hopefully be over one day and our neighbour will start recovering from its worst hour and rebuild. Their confidence in Malta will be colored by what they have experienced since Joseph Muscat took over the management of our relationship with them and the rest of our neighbourhood.