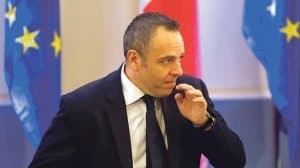 Peter Caruana Galizia testified in court today his wife had told him her source inside the FIAU informed her Keith Schembri frequently made calls to the FIAU to tell them not to investigate Pilatus Bank and other private banks.
Peter Caruana Galizia was testifying this morning in the case instituted by his family asking the government to remove Silvio Valletta, husband of government minister Justyne Caruana, from the role of lead investigator into the assassination of Daphne Caruana Galizia.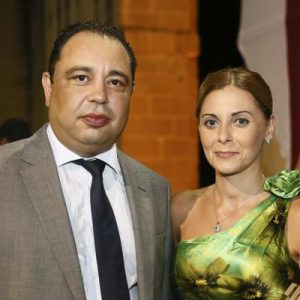 The assassination victim's family are arguing that being a politically exposed person Silvio Valletta has a conflict of interest with the identity of people that work with Silvio Valletta's wife that may have been motivated to order the assassination of Daphne Caruana Galizia.
The FIAU is the anti-money laundering investigating agency that is supposed to act independently of any outside intervention and whose reports are supposed to activate police investigations and prosecutions into alleged money laundering crimes.
Any intervention into FIAU activities by a political operative, particularly one in the role of Prime Minister's chief of staff, is a serious breach of rules and the independence of investigating agencies. Any intervention by Keith Schembri to attempt to prevent the FIAU from investigating Pilatus Bank is doubly significant because leaked and suppressed FIAU documents show Keith Schembri actually holds bank accounts at Pilatus Bank where he is suspected to have received kickbacks from Brian Tonna of Nexia BT from the sale of passports.
The findings on the alleged kick-backs in the suppressed FIAU reports were leaked by then Leader of Opposition Simon Busuttil. It is believed the police have conducted no investigations into whether it is true Keith Schembri holds a bank account into Pilatus Bank and whether deposits in such an account come from illicit kick-backs.
The Constitutional case filed by the Caruana Galizia family is being heard by Judge Silvio Meli.