Read this article in The Guardian today. It's about Kevin Ellul Bonici, husband of Labour candidate Sharon Ellul Bonnici and her replacement on Nigel Farage's staff in the European Parliament.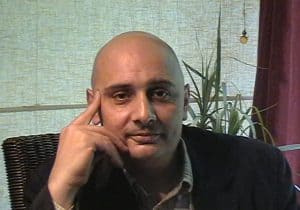 He had been in trouble for distributing Russian propaganda with MEPs delivering books slandering the President of Lithuania, a critic of Vladimir Putin.
Now he is suspected of being the bridge between the Russian government and Nigel Farage. The significance of this is in the fact that the pro-Brexit referendum campaign is suspected to have been influenced by Russian interests.
Nigel Farage's contacts in the pro-Trump campaign are also suspected to be close to Russia and possibly vehicles for Russian meddling in western elections.
This is not just a curious story of a Maltese name becoming famous for the wrong reasons. These Maltese connections with Russia are becoming a bit of a pattern. Like the self-anointed Professor Joe Mifsud, Kevin Ellul Bonnici appears to have been used by his friendships in Russia to cooperate in possible Russian infiltration in Western elections. If such allegations are proven, the illegality of these activities would be a detail. It would bring into serious doubt the ability of Western democracies to function properly without the manipulation and intervention of outside hostile forces.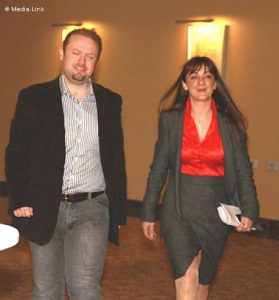 Kevin Ellul Bonici's wife is a Labour party candidate who was nominated to the Labour list in spite of serious misgivings from the European Socialist Party that knew her as an anti-EU propagandist for extreme anti-EU parties. She got her training in Malta heading together with Joseph Muscat, Malta's own anti-EU campaign.
Kevin Ellul Bonici's brother-in-law is Andy Ellul one of the most prominent tagħnalkollers there are.
Joseph Muscat himself let slip last May that he far from rules out Russian meddling in Maltese politics. At the time he was suggesting the whistle-blower employee at Pilatus Bank who alleged Egrant belongs to his wife, was, due to her Russian nationality, likely a Russian spy. And he argued the Russians may have been annoyed with his decision to disallow refueling of Russian vessels on their way to the Middle East.
That was likely an improvisation necessary in the heat of an electoral campaign. But it may very well have been founded in the prime minister's awareness of what Russia may be capable of doing to western elections if it has a mind to interfere.
Kevin Ellul Bonici or someone in his network may have explained that to him.
Kevin and Sharon Ellul Bonici dodged requests from The Guardian to provide substantive comments on the allegations made. Perhaps they can reply on this blog. Kevin Ellul Bonici was something of a regular on the comments boards of Daphne Caruana Galizia.