Michelle Muscat today spoke to Lovin Malta in response to their questions for some form of reaction to my reports on a New York apartment her business partner paid off in cash days after an alleged 400,000 dollar payment from Pilatus Bank.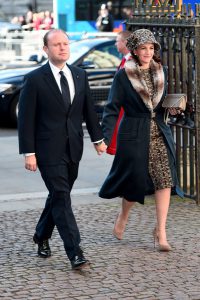 In her response, Michelle Muscat "has confirmed with Lovin Malta that Michelle Buttigieg had testified to (Egrant inquiring Magistrate Aaron) Bugeja that this $400,000 transfer to her account never took place at all. 'Ms Buttigieg gave evidence in front of the inquiring magistrate and denies any money being transferred to her account, a fact she made amply clear in the testimony she gave to the inquiring magistrate,' a spokesperson for Muscat said".
Michelle Muscat is the subject of the inquiry of Magistrate Aaron Bugeja. The inquiry is, among other things, supposed to verify whether it is true that Michelle Muscat owns Egrant, a secret and undeclared Panama company and a vehicle to launder bribes.
She has today admitted to have discussed with a witness to that inquiry the content of her testimony. Since Michelle Muscat did not appear to understand the implications of what she has just done, I am going to have to spell it out to her.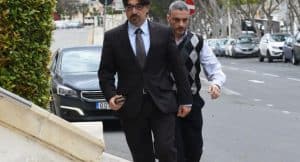 Magisterial inquiries are secret. Witnesses are habitually instructed not only not to reveal what they have testified but not even to reveal the fact they have testified. Daphne Caruana Galizia and Maria Efimova were given just such instructions. It is reasonable to believe Michelle Buttigieg is in contempt of orders to keep her testimony – and the simple fact that she has testified – secret.
That will be Michelle Buttigieg's problem. We do not have laws on obstruction of justice here in Malta. Our legal regime is proving completely inadequate to deal with the utter filth at the centre of power. Michelle Muscat would in most other countries, certainly in the United States, on the basis of her own statement to Lovin Malta be in handcuffs right now.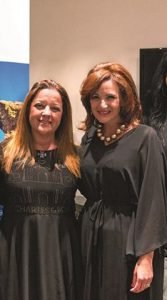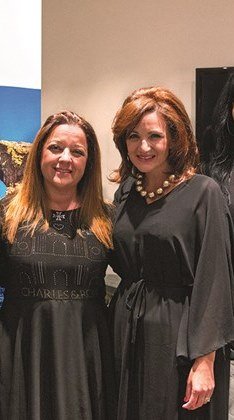 Since you cannot break a law that is not written, Michelle Muscat did not commit a legal crime in Malta today. But she has committed a political crime. She admitted to collusion with witnesses in an inquiry into her financial, allegedly illicit, affairs.
No one can resign from being 'Spouse of the Prime Minister'. This brings to the fore the anomaly of her state-funded, state-supported political and official role which is completely anomalous in our republic because she did not acquire it by election or even by appointment, but by marriage like a commoner who married a duke.
Her admission of having colluded with a witness to a Magisterial inquiry demonstrates grotesque contempt for due legal process. It also demonstrates magnificent incompetence from whichever spokesperson she engaged to deliver her response to Lovin Malta. Whoever they are, should really have told her she was doing much worse than putting her foot in it.
In her response, Michelle Muscat has changed one of her titles. She is now "the former owner of Buttardi". She told Lovin Malta that she has had nothing to do with the jeweller y since 2013 though the Buttardi website still says today she heads the European business of Buttardi, such as it is.
That announcement comes in January 2018, though it refers to something that is supposed to have happened in March 2013. This is what we are expected to believe.
Something else happened since I reported on Buttardi and Michelle Muscat. "Buttardi", which must mean Michelle Buttigieg, contacted Zoominfo and told them their 2.4 million dollar annual revenue was a slight over-estimation. The correct figure is 3,000 dollars a year. Only a slight error.
Oh come off it. Quite apart from the fact that Michelle and Michelle are definitely not selling a minimum of a necklace a day from a website that is entirely inoperative, a retail network that is not even aware of the product, and a European sales manager who says she quit the job 5 years ago.
The shell and hollow structure they have set up and the clinking echoes from within have spread too wide already. Lovin Malta tonight reports that at least three other US business listing websites Manta, LocalData.US and BusinesssDatabase.US – still show that Buttardi's annual revenue is between 1 to 2.5 million US dollars and that it employs between one and four people.
You have lied to too many people too many times and have left traces of your lies all over the internet, there for the stubborn and the patient to find and report on you. And now, by Michelle Muscat's account, it may turn out you have even lied to a Magisterial inquiry.
Just how much do you think you can get away with?