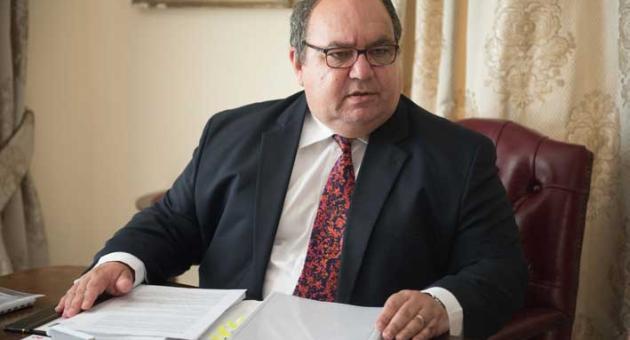 An attempt by the government to stop a Council of Europe report on "ensuring the whole truth on Daphne Caruana Galizia's assassination emerges" has failed.
The attempt was made by the Parliamentary Labour Party's representative in the Parliamentary Assembly of the Council of Europe, former Minister Manuel Malia.
Manuel Mallia asked the Committee on Legal Affairs and Human Rights of the Parliamentary Assembly to withdraw the mandate it had given to Dutch MP Peter Omtzigt to report on Malta's government's performance in ensuring all the truth is known on Daphne Caruana Galizia's assassination almost a year ago. His motion was not supported by other Parliamentarians.
Mr. Mallia (Malta) proposed to withdraw my mandate on the report on the assassination of Daphne Caruana Galizia
He did not get support in the committee pic.twitter.com/HLKJ70hk2m

— Pieter Omtzigt (@PieterOmtzigt) September 10, 2018
The investigation was initiated after MPs in the Council of Europe across all political groupings and several Member States of the 47-country organisations expressed doubt every effort was being made to get to the truth.
Joseph Muscat's government wanted the nuisance of a Council of Europe investigation out of its way at the same time it focuses on applying pressure on another investigation, this time by the European Parliament's Committee on Civil Liberties, Justice and Home Affairs.
That committee, led by Liberal Democrat Sophie in't Veld is expected in Malta next week on a fact-finding mission.
European Parliamentarians from both the Council of Europe and the European Parliament are determined to proceed with their inquiries into the human rights conduct of Malta's government in spite of the forceful claims by Joseph Muscat's administration that the conclusions of the Egrant inquiry wipe out what it considers as politically motivated slanders on its reputation.