Liberal Democract Sophie in t' Veld, Green Sven Giegold, Socialist Josef Weidenholzer, and Popular Party Roberta Metsola heard from activists how the government, by order of Justice Minister Owen Bonnici, has removed, repeatedly, mementoes left at a makeshift memorial set up when Daphne Caruana Galizia was killed.
In remarks to the press today they called this government action "unacceptable".
In the morning they visited the site to see for themselves how it had been "cleaned up" by public authorities. They expressed their "shock" to Minister Owen Bonnici personally.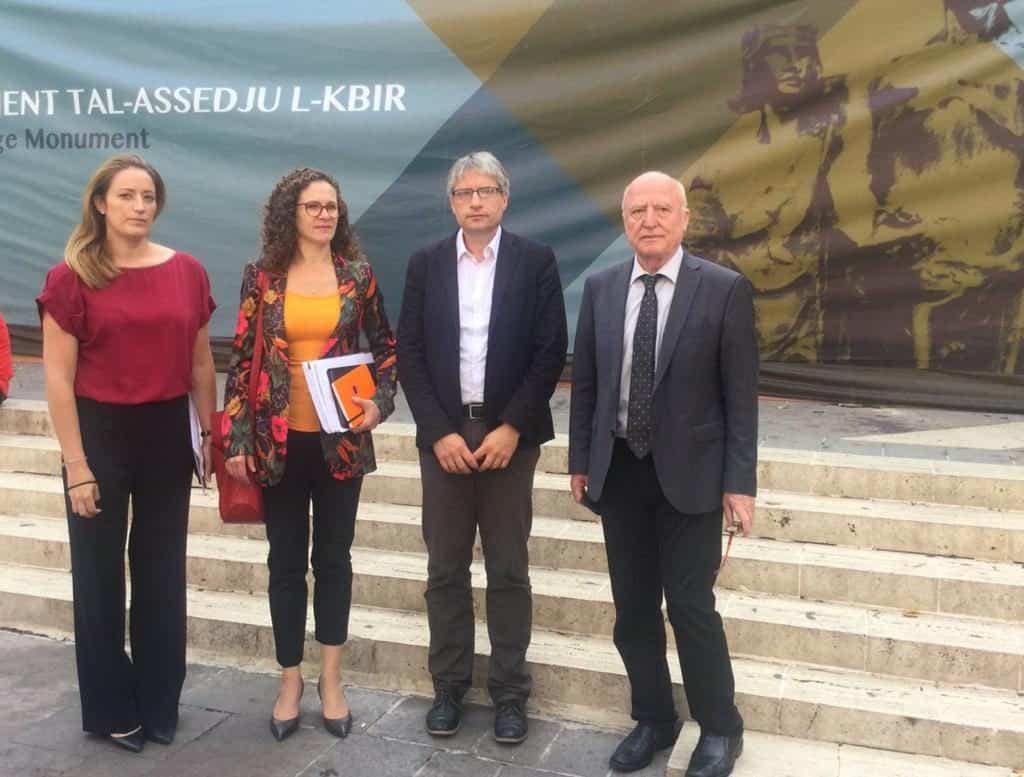 Later in the afternoon, after activists restored the makeshift memorial, MEPs Sven Giegold and Roberta Metsola visited the memorial and lit candles and left flowers there.
This is a video of Sven Giegold's remarks. Regretfully the audio is very low but audible.