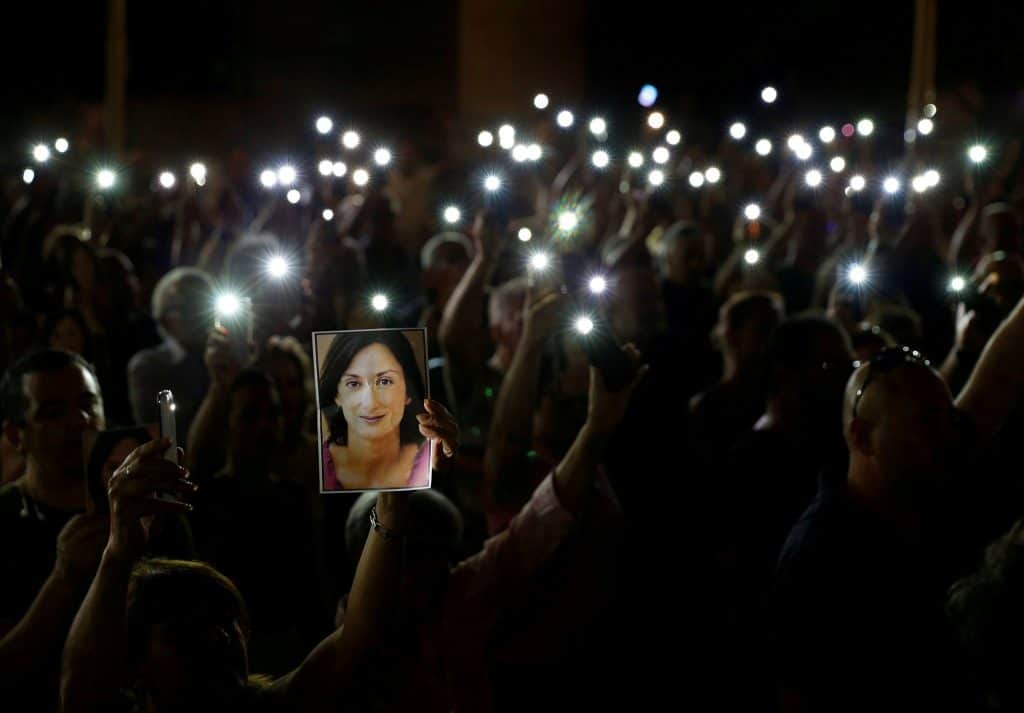 When a heckler comes screaming in your face, as one did to mine today, saying you should be ashamed of yourself for protesting, it is easy to be disheartened. The sight of a woman 'exercising her right' of vandalising the protest site wades deep into your deepest roots of doubt.
But remember we're not alone. The world is watching: in great part due to the unparalleled craftsmanship of Darrin Zammit Lupi. But no photographer can take a picture of what is not there. This image has made the rounds worldwide.
The gathering of last Sunday was covered by The Telegraph, Reuters, The Guardian, The Christian Science Monitor, The Irish Times, The National (UAE), La Voz de Galicia (Spain), The Daily Star (Lebanon), The Straits Times (Singapore), La Repubblica (which made the image its Facebook profile masthead), Sohu (China) and Cambio16 (Spain).
Whenever you wonder about the futility of resistance, remember that were it not for your presence last Sunday, all the world sees of Malta is Joseph Muscat, the passports he sells, and the criminals and dictators he allows to launder their money here. Were it not for your presence there last Sunday, the world would think we are all crooks.