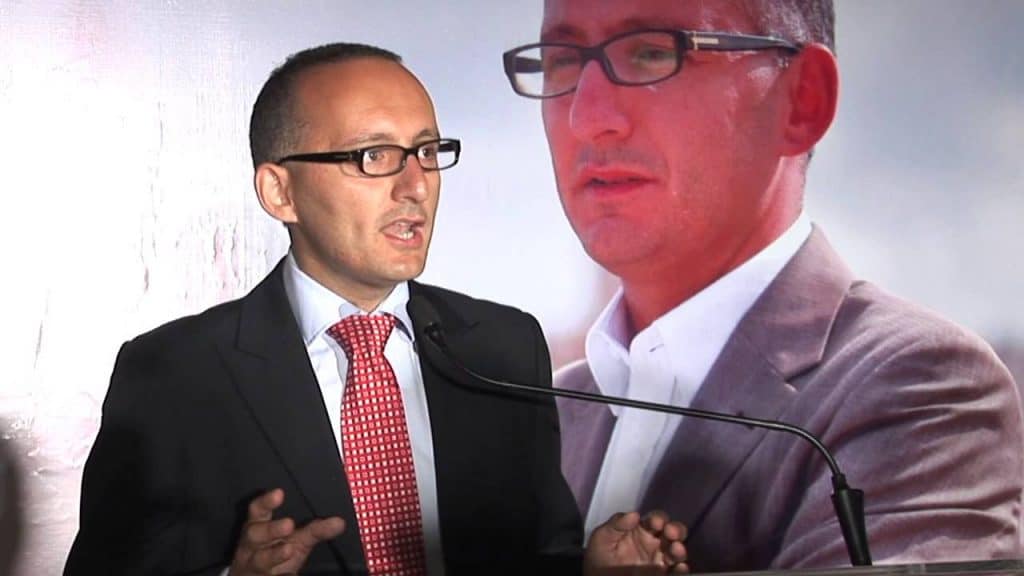 At 9.45 am, Malta Today posted comments by Charlon Gouder calling for the removal of the Director General of Fisheries as a result of the revelations in the Spanish press of a corruption racket in the industry he lobbies for.
That's the same time, to the minute, that Ivan Martin of Times of Malta was tweeting that his sources in government were telling him she was, in fact, being suspended.
If this doesn't smack of pre-planned damage limitation, I don't know what does.
Apart from being the lawyer for the tuna fattening cartel (they probably would not appreciate being called that so you can use their formal name instead: Federation of Maltese Aquaculture Producers), Charlon Gouder is a renowned veteran of the Labour Party and decorated foot soldier of Joseph Muscat's tagħnalkoll brigade.
Although he acted surprised when "speaking to" the Malta Today this morning, Charlon Gouder has been onto this for some time.
The same Matthew Vella who spoke to him this morning, spoke to Charlon Gouder about two months ago quite likely when the local tuna cartel was starting to feel the heat. Charlon Gouder said at the time that they had appointed a Spanish lawyer to follow "an investigation into illegally-caught bluefin tuna". At first, you think these stories happen like rain from an unclouded sky. And then you realise you're being manipulated.
This is from Malta Today's December interview with Charlon Gouder: "FMAP chief executive Charlon Gouder told MaltaToday that according to previous statements issued by Europol, no reference was made to fish fattened in any of the Bluefin tuna farms in Malta but to fish allegedly caught in Italian and Maltese waters.
"'It is in our interest to make sure that this investigation has got nothing to do with our tuna fattening industry,' Gouder said, explaining the appointment of a lawyer to represent the lobby's interests in Spain.
"'The focus of the investigation appears to be fishing of Bluefin tuna and not to fish harvested from any of the Maltese aquaculture producers.'"
As it turns out, whether he knew it or not at the time, he was wrong. The illegal fishing of Bluefin tuna was "laundered" in Maltese cages for fattening tuna.
This story has been the inspiration for many inevitable one-liners going around. 'Gives a new meaning to the term fishy'. 'Il-ħuta minn rasha tinten'. 
The mental picture of 'laundered tuna' is perverse enough in and of itself.
One commenter on this website noted that the Spanish police is saying this one Spanish company held cages off Malta that take 9,000 tonnes of fish. That's when the entire EU quota for all fishing companies put together is less than 16,000 tonnes. If nobody was realising what was going on, the owners of the other fattening cages that feed tuna and make us swim in their shit would have surely realised.
They were either silent because they were part of the racket or because they knew the racket would be put to an end.
Consider how, of all people, Charlon Gouder this morning was saying that even if presumed innocent and that the Director of Fisheries will have a side of the story yet to tell, the preservation of the reputation of the rest of the cartel needed her to be suspended. Immediately. 
'If anything suspend her now to preserve the evidence.'
If only Charlon Gouder was hired to lobby for and protect the reputation of Malta's government Ministers. Konrad Mizzi and Keith Schembri would have been fired so long ago. By the same measure of Charlon Gouder's judgement, Joseph Muscat would have resigned that cold April night allowing for the preservation of evidence that while still allowed for him to be presumed innocent would have answered the question of who owns Egrant.
Clearly Joseph Muscat is not a fish.