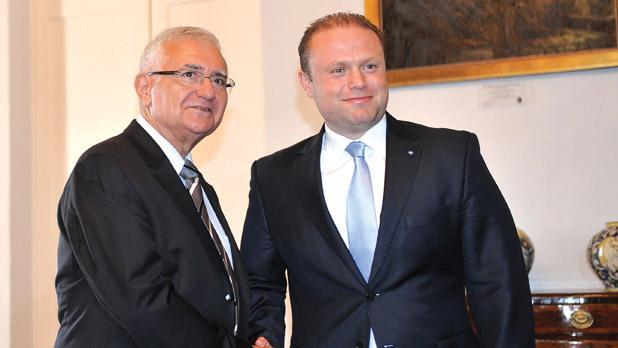 The European Court of Justice has dismissed a claim by John Dalli that the European Commission or its anti-fraud agency, OLAF, acted illegally when he was fired for corruption.
John Dalli was fired by Commission President Manuel Barroso from the post of EU Commissioner for Health on 16 October 2012 when OLAF reported his side-kick Silvio Zammit solicited hefty bribes from a Swedish tobacco manufacturer whilst changing EU laws on smoking.
John Dalli protested his innocence and in 2015 the European Court dismissed his case where he sought annulment of the termination of his employment as Commissioner. That decision was confirmed on appeal in 2016.
Today's decision found it was not true that OLAF acted illegally when it decided to open an investigation against John Dalli or that there were flaws in the characterisation of the investigation, that it was extended illegally, that the principles of how evidence is collected were breached or that his right to a defence, to be presumed innocent and to have his personal data protected were breached.
The Court also threw out John Dalli's claim that the Commission violated the principle of sound administration or neglected its duty to behave impartially and objectively or that it violated OLAF's independence.
John Dalli may still appeal this decision on points of law.
This is yet another independent, legal confirmation that John Dalli's dismissal from the Commission on suspicion of corruption was lawful and justified.
However European institutions do not themselves have powers to pursue criminal actions. That is the competence of Malta's police that was provided with OLAF's evidence in 2012.
At the time Police Commissioner John Rizzo said he had seen enough evidence to conclude John Dalli had a case to answer but John Dalli did not return to Malta until after Joseph Muscat was elected to government in March 2013, fired the Police Commissioner and replaced him with a Police Commissioner whose first public statement was that in his view John Dalli had no case to answer.
Upon his return from being a fugitive, John Dalli was appointed Joseph Muscat's advisor on health matters. This was followed soon after by the sale of three public hospitals in Malta to the shady VGH outfit.