In a brief statement the government announced that "the Malta Individual Investor Programme Agency has suspended the licences of Chetcuti Cauchi Advisors Ltd, holders of licences IIP 001 and IIP 124, until further notice."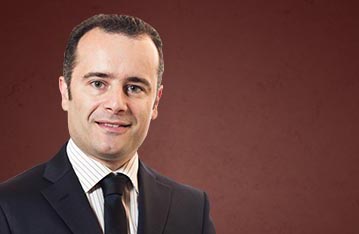 That's after Jean-Philippe Chetcuti, partner of the firm, was shown in a French TV channel M6 documentary last night boasting that his friendships with Owen Bonnici — former partner of the law firm — Julia Farrugia and Joseph Muscat would mean he could arrange passports for anyone. Jean-Philippe Chetcuti was following up on an inquiry by the journalist pretending to be procuring passports for an African client with a criminal record. The ministers have denied any wrongdoing in response to questions by the film's producers.
Chetcuti Cauchi have been among the foremost sub-agents for Henley and Partners selling Maltese passports.
Their brochure includes an endorsement by Fahdi Mehio, a UAE construction tycoon who praises their efficiency and securing a passport for them. Officially Fahdi Mehio is supposed to live at 9B, Triq is-Sebuqa San Ġwann. However, a physical inspection of this address that I had done with a crew for CBS TV found a boarded up underground apartment where no one lived. At the same door for 9B, is also 9A where officially Dimitry Doyken a Russian multi-millionaire owner of several sports shop is supposed to live.
A junior lawyer in the Chetcuti Cauchi office is seen on tape on the documentary assuring the journalist that they would ensure they secured a passport for clients that do not satisfy the residency requirements set in law.
It is a generally known fact that this requirement is very rarely observed. In the M6 documentary I am shown visiting two addresses — in Mġarr and in Birżebbuġa — were Russian oligarchs are supposed to live but in their place I found a Maltese builder and a Maltese pensioner living with their families.
In the M6 interview Julia Farrugia is shown assuring another M6 journalist that anyone caught lying on their passport application would have their Maltese citizenship withdrawn. This is manifestly not true.
Chetcuti Cauchi have sought to export their 'expertise' in arranging for citizenships for their clients and have bid to become agents for Montenegrin citizenship.
Jean-Philippe Chetcuti was not bluffing when speaking of his proximity to the government. This promotional video, an extract of which is also shown in the M6 documentary, shows Julia Farrugia endorsing the firm in a posed speech filmed in the Ambassador's Room of the Auberge de Castille, 7 metres from the prime minister's studio.