This series started out as a commentary on the American University of Malta based on an interview with an ex- staff member who was part of the mass firings. See 'When Is a University Not a University'. However, it soon opened out on to the wider landscape of corruption-saturated Malta.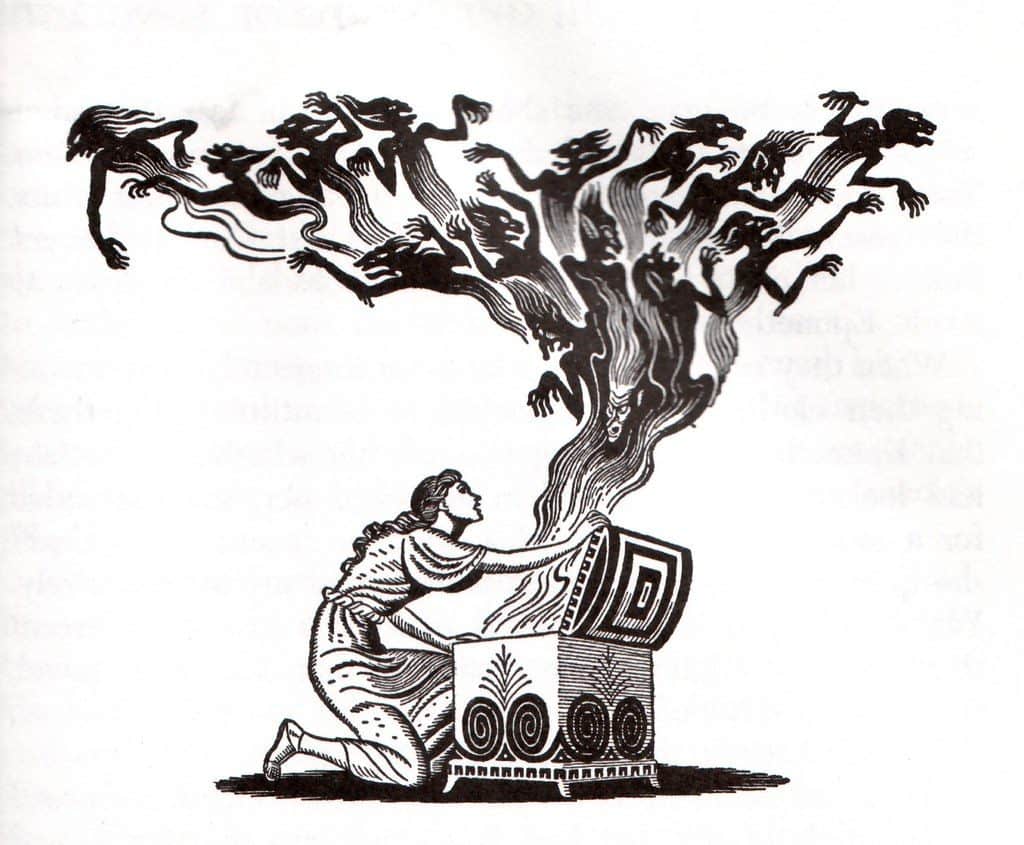 Part 1
'Belief in freedom of conscience and freedom of expression go to the heart of western democratic values,' asserts Martin Scicluna in his contribution to the debate on abortion which, like a tropical fever, flared up just before the recent European Elections.
It conveniently detracted from the main problems confronting Malta, such as rampant institutionalised corruption and the simultaneous dismantling of the rule of law, linked, in the Council of Europe's report, to the assassination of Daphne Caruana Galizia.
Yet, social and traditional media were awash with weeping and wailing for the unborn child in the face of its imminent and imagined demise. As Kristina Chetcuti puts it:
'I watched NET news the other day and by the end I was pretty certain that the doorbell was going to ring and I was going to find a bunch of EU socialists behind my door ready to grab me and perform an impromptu abortion on the doorstep.'
Martin Scicluna, Chairman of the NCFHE committee which bestowed university title on the AUM, added his tuppence worth with a eulogy on freedom. After all, 'independent' was his cri de coeur with the American University of Malta.
In the first part of this series, an initial exploration of some of the people who sat on the three panels for the accreditation process suggested trouble ahead. Digging a little deeper should shed more light on Scicluna's cries of 'freedom' and how interest-free the 'rigorous' evaluation process really was. The world of blockchain and cryptocurrencies also comes into the frame.
Something smells fishy in the state of Malta
As mentioned before, Professor John Portelli, Alex Grech and Edel Cassar all spoke at the 'Blockchain Credentials and Connected Learning' conference organised by the Commonwealth Centre for Connected Learning. This is a relatively new initiative set up in 2017 by the Ministry for Education and Employment in Malta.
It's funded with support from the European Commission whose Justice Commissioner, Vera Jourova, recently insisted that Malta's government consult the Venice Commission before implementing any reforms to the judicial system.
The Commonwealth Centre for Connected Learning proudly publicises Malta as the first nation state to deploy blockchain in education pilot schemes.
On 22ndSeptember 2017, less than a month before the assassination of Caruana Galizia and just as the AUM was beginning its very first academic term, the Ministry for Education and Employment signed an agreement with Learning Machine Technologies to launch 4 distinct pilot projects incorporating blockchain technologies across several state education providers, including the NCFHE.
Present at the signing was Evarist Bartolo who was also there in 2015 for the original signing of the heads of agreement with Hani Salah for the establishment of the AUM. Silvio Schembri joined Bartolo as parliamentary secretary for financial services, digital economy and innovation within the OPM. Earning his PL credentials at an early age, Schembri became Labour's youngest Councillor at 18, was president of PULSE while at university, and also chaired the Responsible Gaming Foundation Malta, the Alcoholics Anonymous of the gambling industry.
Hopefully, he kept this notion of responsibility in mind when he went touting for business at ICE London this February, the B2B Gaming event for the international online and offline gaming sectors.  He surely wasn't trying to get an iced bun like those he doshed out at an old people's home shortly before the 2017 election. Maybe he'll play fair now that Malta has become the first country in the world where, as from the next scholastic year, all educational certificates and student credentials will be on blockchain.
In terms of playing fair, it's wise to treat the superficial note of caution from Patrick Young and Max Ganado (Chairman and Administrator of the Malta Blockchain Association respectively) with the scepticism it deserves. Their observation that the blockchain industry is one 'where the risk of money laundering is not only clearly evident but concomitant media coverage is acutely high' could easily be construed as an implicit warning to cover your tracks.
Not only were Ganado and Ganado Advocates Blockchain Team responsible for drafting the DLT legislation regulating Blockchain, but a search on the ICIJ database for SOCAR Malta brings up the address for Ganado Advocates – 171 Old Bakery St – for 3 out of 7 entries. All 3 officers cited for SOCAR include this address, officers being 'a person or company who plays a role in an offshore entity'.
The relationship between Ganado, SOCAR and thus Electrogas (a third of which is owned by SOCAR) merits further research but, and in addition to Ganado's entrenched position and vested interest in Blockchain, there is no further reassurance in the fact that the FIAU and Inland Revenue Department have 'issued guidelines to protect the national interest.'
Not only was the FIAU found in breach of anti-money laundering standards by the EBA, but it's come under fire for failing to act on evidence of money laundering involving Keith Schembri, Konrad Mizzi and that government representative on the AUM's board of trustees, Adrian Hillman.
Meanwhile the inland revenue department turns a blind eye to AJD Ltd owned by Charles Azzopardi of Azzopardi Fisheries which hasn't filed a single audited account since the company was established in 2000.  As a reward, this company's tuna pens have received the government's blessing via its trusted state deputy, the Planning Authority.
Going back to Silvio Schembri, what would a properly functioning Inland Revenue Department make of the doubling of his income as parliamentary secretary between 2017 and 2018 as well as the omissions, scant details and discrepancies provided in his declaration of assets? Only the most Orwellian government with overwhelming media control could release an official statement calling this 'fake news'.
But there was Silvio alongside Muscat at the inauguration of the new Chiliz Blockchain Campus, a 2,000 square metre outfit in Gzira which 'houses cryptocurrency exchanges and service providers, with partnerships with leading blockchain accelerators and hubs across Europe and Asia.'
From the point of view of legitimate business investors, any decision to operate in the climate of amorality that is Malta would be intentional and thus suspect. Who needs reminding of Pilatus Bank, Satabank, the withdrawal of the BOV's last remaining US dollar transaction provider? What of last February's still unresolved cyberattack on the BOV whose chairman, Taddeo Schembri, is on the AUM's board of trustees alongside that alleged money-launderer, Adrian Hillman? Shortly after, Malta took pride of place as one of 7 EU countries which has 'the characteristics of a tax haven'.
Perhaps Silvio didn't foresee Malta's failure of the Moneyval review or the closure of CGEX, a Malta-based crypto exchange, less than a year after its launch, swiftly followed  by the departure of Zebpay, an Indian cryptocurrency exchange which moved to Malta less than 11 months ago.
Can Silvio be blamed for Malta-based gaming company, Global Gaming, laying off half its staff just because the Swedish Gambling Authority cited 'serious deficiencies in the business in matters of responsible gaming and Anti Money Laundering measures'?
He was the voice of encouragement when he spoke at Chilliz:
'We want to offer a complete holistic ecosystem which rewards operators who choose our country as their base, making Malta a natural choice for companies to reside here. For this to happen, all stakeholders must continue pulling the same rope. I am aware of the agony that certain companies are experiencing when it comes to opening bank accounts. I appeal to banking institutions not to turn their shoulder on this new emergent sector and encourage them to step up their game, adapt and adopt to this ever-changing scenario. As a government we're making sure to lay solid foundations to provide peace of mind and legal certainty whilst asserting market stability, integrity and consumer protection.'
Perhaps he meant to reassure his audience when he told them that the MFSA was currently processing a number of new banking applications. As the Council of Europe report points out, the now notorious Pilatus Bank was 'rapidly licensed' by the MFSA. Given its track record, it's somewhat disconcerting to learn that since 2018, the MFSA has been given responsibility for regulating Virtual Financial Assets.
Nor is it any relief that Joseph Cuschieri, ex-Head of the Malta Gaming Authority and friends with Muscat's Nexia BT accountant, Brian Tonna, was appointed CEO of the MFSA in April last year, just days after Ali Sadr, Chairman of Pilatus Bank, was arrested in the US and charged with a six-count indictment including tax evasion, fraud, and conspiracy to violate the International Emergency Economic Powers Act.
But when it comes to risk-taking, there are certain things you just don't cut corners on. Like healthcare and education, for example, especially if you're a government firmly wedded to a socialist cause. Yet there's the rub because where Vitals was concerned – as a one euro multi-trick pony – it didn't have any experience in healthcare whatsoever just as Hani Salah has no experience in education.
All this money, including taxpayers' money, being thrown down someone else's drain. But maybe that's where the MFSA's responsibility for virtual financial assets enters the equation. You don't need a reality check in the giddy delirium of virtual accounting. Two plus two makes four is such an old-fashioned way of defining freedom.
Welcome to Blockchain Island, built on advice from PricewaterhouseCoopers, Scicluna's previous employer and responsible for the 'thorough financial due diligence process' underpinning the accreditation of the AUM. One of their accolades is first place in the amount of damages paid out for failing to detect fraud which led to the subsequent collapse of Colonial Bank. The settlement of a whopping great $335 million met an objection from a board member of the aggrieved party because PricewaterhouseCoopers refused to accept liability for the damage they'd caused.
Not taking responsibility.  Where have we heard this before? Every day, including Muscat's denial that he knew Shiv Nair had been blacklisted by the World Bank while still stressing his crucial role 'in the setting up of a meeting at very high level between Minister Konrad Mizzi and the energy minister in Qatar.' Shiv Nair, who subsequently popped up at the DELTA summit 2018.
Welcome to Blockchain Island, created in conjunction with the Pilatus Bank quick-fixers MFSA, the anti-money laundering breaching FIAU, and the Malta Gaming Authority, then headed up by Joseph Cuschieri, directly appointed by Joseph Muscat as soon as the Partit Laburista came to power in 2013.
At some point in the casting process, a substitution was made. In the glossy online brochure 'Malta: Destination Blockchain Island', the 3 'key actors' no longer include the FIAU. In its place is the Malta Digital Innovation Authority, a new initiative launched by Silvio Schembri at the DELTA Summit October 2018 attended by Shiv Nair. 
So many launches and inaugurations. All this preparation for blockchain and cyptocurrencies while Malta was under scrutiny in the wake of Daphne Caruana Galizia's assassination. Scarcely a breath elapsed between the departure of the third MEP delegation in September 2018 and the start of the DELTA Summit, and both occurred when Owen Bonnici, minister for justice and culture, had blockchained the great siege monument in an attempt to stifle the democratic right to protest.
The 'Blockchain Credentials and Connected Learning' conference took place 6 months after the assassination of Daphne Caruana Galizia. 3 of its speakers also happened to be part of the AUM accreditation process: Professor John Portelli, Alex Grech and Edel Cassar.
As for the forthcoming Malta AI Blockchain Summit teaming up with Medical Cannabiz World, do they seriously think we're smoking the same bullshit as them?