This series started out as an investigation into the American University of Malta-based on an interview with an ex-staff member who was part of the mass firings. [See When Is a University Not a University] However, it soon opened out on to the wider landscape of corruption saturating Malta. Part 1 of this series is here.
The gestation period for the establishment of the Academy for the Disciplined Forces began as soon as Partit Laburista gained power. In 2013, the idea to change the Police Academy into a 'professional college' was introduced by the then Home Affairs Minister, Manuel Mallia. 
This is the same guy who tried, amongst many other things, to remove Chris Cardona's name from the resolution adopted by PACE on 26th June 2019. Mallia wanted to erase the section detailing Cardona's relationship with two of the suspects charged with the assassination of Daphne Caruana Galizia and the lack of investigation on him by the police. Having already attempted to oust Pieter Omtzigt from his role as Special Rapporteur, Mallia failed to get his way at PACE.  
In light of the Ombudsman's findings that army promotions in 2013 were 'vitiated', it is bleakly ironic that during a parliamentary debate in 2014 on a law allowing the disciplined forces to have trade union membership, Mallia apologised to these same forces for politicians' shortcomings. Indeed, he urged them 'not to allow anyone to use them for political mileage.' 
Political mileage
In the same year, Charles Caruana Carabez, who sat on the NCFHE accreditation board for the AUM, was part of talks between Mallia and former Metropolitan Chief of Police, John Lewis, to transform the police academy into a college. In his stated capacity as 'educational expert', Caruana Carabez was involved in a project which aimed 'for training at the college to be recognised as an educational qualification. It is part of the government's plan for a holistic reform of the force.'
Holistic is one way of describing state capture of the police.
Caruana Carabez' contribution to granting the AUM a license was followed by his appointment as Commissioner for Education in September 2017. Shortly after, he penned an overtly sexist piece exemplary of Malta's finest unreconstructed males, its tone reminiscent of the description of Scicluna as from 'another era'.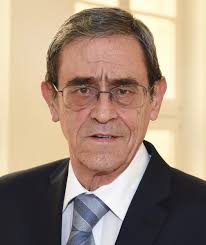 Claiming to love women 'even with their foibles', Caruana Carabez' display of educational wisdom is on a par with the President's gift of flowers to women at the AUM's inauguration. Revelling in his description of women's alleged penchant for discussing varicose veins, blood pressure, rheumatism, and herbal remedies, Caruana Carabez — educational representative in Malta — says, 'The serpent promised whoever it was that if the apple was eaten, it would endow universal knowledge. No woman would have fallen for that because women always think they know everything.' 
It's difficult to remember which century we're living so and more so when we're surrounded by a pitchfork army in the wake of Caruana Galizia's assassination. Inevitably, the Education Commissioner's assertions provoked anger from women's rights organisations who wanted him sacked and even Helena Dalli called for him to be disciplined. Given that he now describes himself as Assistant Personal Secretary at the Ministry of Education, we can safely say he wasn't. 
In his capacity as Commissioner for Education, Caruana Carabez' article is nothing short of scandalous and the context in which he articulated his archaic ideas intensifies this. He derides women with stereotypical images of magic remedies only months after the assassination of a female journalist demonised as 'a witch'. Insidiously, he adopts a paternalistic tone to try and pass off his remarks as harmless jest.
There's nothing funny or harmless about sexism in a misogynistic society in which female activists are publicly decried as 'prostitutes' by Tony Zarb, ex-Head of the GWU and paid consultant to Konrad Mizzi. There's nothing remotely amusing about Zarb's comments uploaded in a video on his Facebook page last September in which he continued to mock female activists while hissing that 'the most important thing is that she [Daphne Caruana Galizia] never returns.' 
We are truly living in the land of the evil eye. Malta bypassed the Enlightenment and this is the result.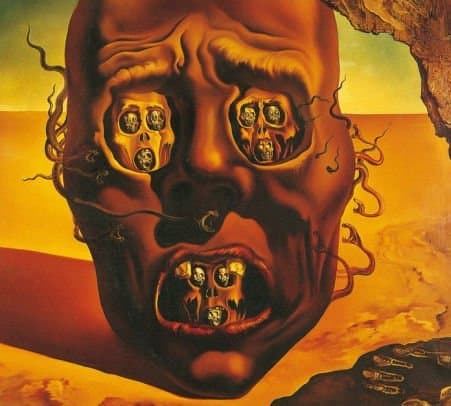 Zarb recently posted another Facebook video in which he 'comments' on the BBC Radio 4 drama about the life of Caruana Galizia. Not only does he mistakenly refer to it as a 'documentary' but when he filmed himself in full flow, only 2 episodes had been broadcast, neither of which he would have listened to. His outburst is an incoherent rant from a cantankerous, hateful, bitter, spiteful, twisted old man born with that stick of Laburisti rock skewered right the way through his carcass. His grotesque mentality is primeval.
Spewing forth in all his inglorious ignominy, Zarb mounts his attack on the BBC with the familiar propaganda pumped out by his government:
'I think that the only aim that the documentary has is to do damage to Malta and nothing more than that…I say that the BBC, the documentary, is just another attack to do damage to Malta…I say that damage to Malta will cause damage. They can't bear to see our country moving forward, the Maltese people moving forward in serenity and benefitting. They can't swallow this. And we say, continue damaging Malta and we will continue to love our Malta. We love her and we respect her and we will never harm her.' 
On any normal level, Zarb's insane depravity would see him sectioned, more so as this barbaric mindset is conducive to murder and celebrates once this is done.
Stoking the fires of suspicion, if not actual hatred, is Caruana Carabez' underlying intention, an Education Commissioner who not only sees fit to spout sexist clichés but racist ones as well. Jesus wept into a million buckets.
Caruana Carabez recently 'expressed concern at the rise of group bullying in schools by ethnic students.' On the basis of 'evidence' from an unnamed school, the Education Commissioner advocates segregated schooling, again forcing the question as to what century we're in.
We're in the 21stcentury apparently and we're in Malta where, at the beginning of April, Lassana Cisse Souleymane was brutally murdered in a drive-by shooting for which 2 soldiers have been charged.
It is at this very point that the Education Commissioner voices his 'concerns'. He provides no facts or contextualisation for this apparent 'bullying' – what actually happened if, indeed, it did, or whether or not, assuming this 'group-bullying' actually occurred, it was provoked by, for example, the kind of people such as the 2 soldiers who find pleasure in shooting people when they run out of cats and birds. We only have Caruana Carabez' shoddy word to go on and the amateur conclusions he draws: 'foreign' students get bored by some of the subjects 'tailored for Maltese students' and 'some foreign students cannot, even with intermediate proficiency, speak or understand either Maltese or English'.
Given the exclusive focus on English language teaching evident at the AUM's recent Open Day, the same could be said of the students (are there any?) going through its doors. One can only hope that the unverified conflicts observed by Caruana Carabez don't afflict the AUM's drive 'at luring a substantial number of wealthy Chinese students to fill some of the hundreds of still empty desks at the Cospicua campus.'
Additional parallels with China can be drawn in yet another of the Education Commissioner's pseudo-psychological and baseless claims. Let's bear in mind that the 30thanniversary of Tiananmen Square has not long passed in a country befriended by Malta and which exerts tight state control, including the ongoing controversy over Huawei:
'The troublesome foreign students seem to come from war-torn countries, and may have been brutalised by being exposed to violence at an early age. Others may come from countries whose citizens have been rendered "soulless" by political regimes.'  
'Rendered soulless by political regimes' – the perfect description of Malta where, amongst so many other things, the secret Facebook hate groups exposed by The Shift Newswhip up hatred against critics of the government which, in the case of women, includes calls for sexual assault.
The details of human rights activist, Tina Urso, were spread across these online hate groups, an aggressive and co-ordinated attack after she attended a demonstration in London to protest about Joseph Calleja's performance at a Henley and Partner's gala dinner. Mario Philip Azzopardi, then artistic director of the disgraced V18, added a public comment to one degrading picture, referring to Urso as 'a sorry bitch'.
Only the other month, the same term of abuse was hurled at Rebecca Vincent, the UK bureau chief of Reporters Without Borders. The old men who permanently harass (predominantly female) activists called her a 'bitch' as she was putting up posters at the protest-memorial site. Urging international support for 'those who are out here every day', Vincent said 'such harassment and abuse are symptoms of a much larger disease: continued impunity for the assassination of a journalist nearly two years on.'
We saw further horrifying evidence of this in the French documentary broadcast on the 22ndSeptember. Daphne's three sisters were filmed being physically attacked and verbally abused at the protest memorial site. Meanwhile, the French film-makers were told to 'Go away because I'll kill you.' 
There's no shortage of role models for such violent aggression, let alone any sanctions in Malta. Many politicians and PEPs, including Muscat (who proudly spoke at the inauguration of the AUM) and ex-President Marie Louise Coleiro, were or are members of online hate groups. Neville Gafà is a member as is Rosianne Cutajar, who joined forces with Manuel Mallia at PACE. Cutajar added a like to a particularly disturbing doctored image of Caruana Galizia posted by Gafà on a Facebook hate group shortly before her assassination. 
The denigration of women is a persistent feature of 21st-century Malta and the Education Commissioner of all things normalises this. And what do you know? An 'anonymous educator' pops up in the story published in It-Torċa accusing Pia Zammit, actor, Occupy Justice activist, and Director of Education at the English-Speaking Union of Malta, of being a Nazi. Again, under normal circumstances, you'd be in stitches shouting 'Look out! He's behind you!' Instead, Zammit is rightfully taking out 2 libel suits and publicly taking a stand against the insidious culture of fear and intimidation which corrodes Malta like a virus.  As she reminded us when she spoke at one of the Vigils, Malta is not a normal country, and its attitude and behaviour towards women exemplifies this.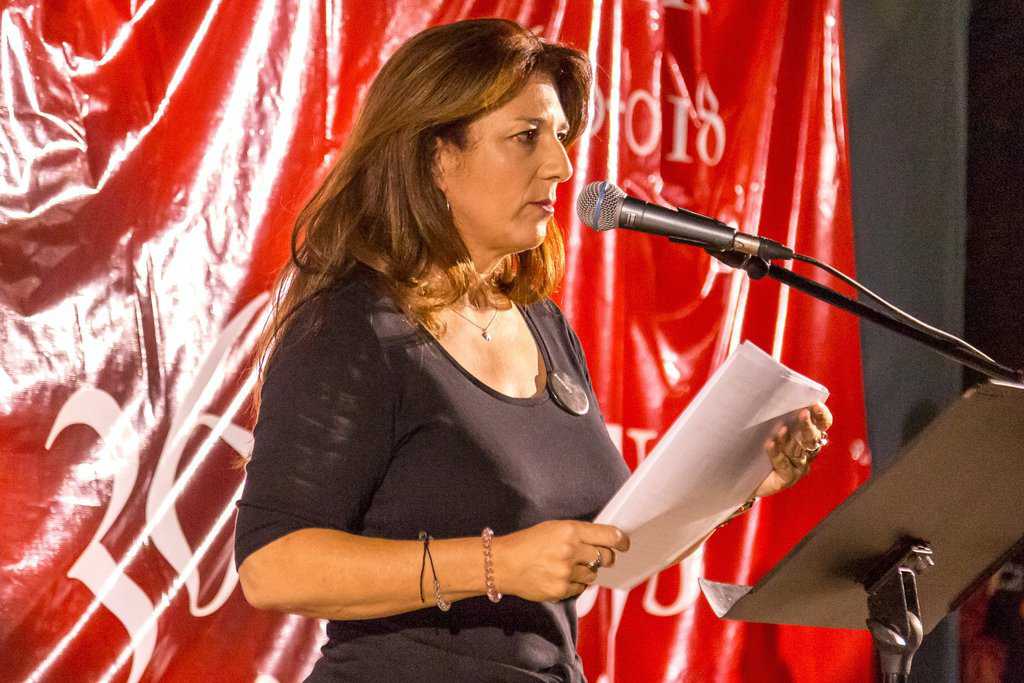 It is bewildering if not downright obscene that Helena Dalli has been approved as EU Commissioner for Equality when she hails from a government doing everything in its power to prevent justice being done for the assassination of a journalist beneath its watch and that in order to further prevent her government being held to account, Dalli continually described Caruana Galizia's assassination as 'femicide' during the preceding 3 hour hearing. If this weren't bad enough, Dalli comes from a country which, according to the Institute for Gender Equality, is one of the worst in the EU for gender-based violence against women. Dalli's erroneous and manipulative reference to 'femicide' thus intensifies in its perversity.
According to 2017 figures, 1 in 4 women in Malta have experienced emotional, physical or sexual violence from their partners. Only this week, a man who attacked his bleeding girlfriend in a police station was granted bail.
Yet at the beginning of 2018, the European Commissioner for Human Rights wrote a letter directly to Muscat asking Malta Government 'to ensure that the Bill on gender-based and domestic violence and additional measures giving effect to the bill effectively address gender inequality and violence against women.' As well as a lack of resources, the Commissioner cites shortfalls in the reporting of domestic violence and 'the need for systematic training for law enforcement officers, prosecutors and judges dealing with domestic violence.' 
For law enforcement officers, this is the responsibility of the Academy for Disciplined Forces 'set up to carry out training and professional development of members of the Disciplined Forces in Malta, including the Armed Forces of Malta, Civil Protection Department, Corradino Correctional Facilities and Malta Police Force.' This academy appears to have superseded plans for the police college to which the deeply sexist and implicitly racist Caruana Carabez was originally enlisted.
Given the amount of time and resources that presumably went into setting up this academy, it's alarming to note that at the beginning of 2018, Mario Tonna was quickly stripped of his title of Police Officer of the Year when his history of domestic violence came to light. Equally disconcerting was his defence by the Home Affairs Ministry, describing Tonna as a 'hard-working officer who worked long hours.'
Somebody else who seems to work long hours is Dr Cory Greenland, not the thing Trump tried to buy but another member of the NCFHE accreditation board. His history intersects with Tony Zarb as he contested for leadership of the GWU when Zarb stepped down in 2013.  Even in a tiny country like Malta, it's strange how so many pathways coincide.