Just finished watching The Laundromat by Steven Soderbergh.
A good movie is such a better way of explaining things that so many of us have been trying to explain without much success.
You watch this and you'll understand, if you haven't yet, why Jacqueline Alexander should not have been relied upon by Aaron Bugeja to confirm whether her signature on the Egrant ownership certificates could have been hers or not. Because in this film you'll see the practice of pre-signing thousands of documents without understanding what they're used for.
You'll understand that Michelle Muscat's name did not actually have to be on any paperwork while the claim she owns Egrant could still be perfectly correct. Because in this film you'll see how bearer shares work. You'll also see how it's perfectly possible for Michelle Muscat to have been Egrant's owner without never really knowing or clearly understanding what that meant. Being aware of owning a bearer share company is not a requirement of ownership.
You'll understand how political corruption is a crime and Mossack Fonseca helped cover it up like they helped cover up insurance fraud, drug trafficking, arms dealing and many other crimes. You'll therefore understand how Mossack Fonseca could have facilitated the 17 Black-Electrogas-Schembri-Mizzi imbroglio without knowing or even caring.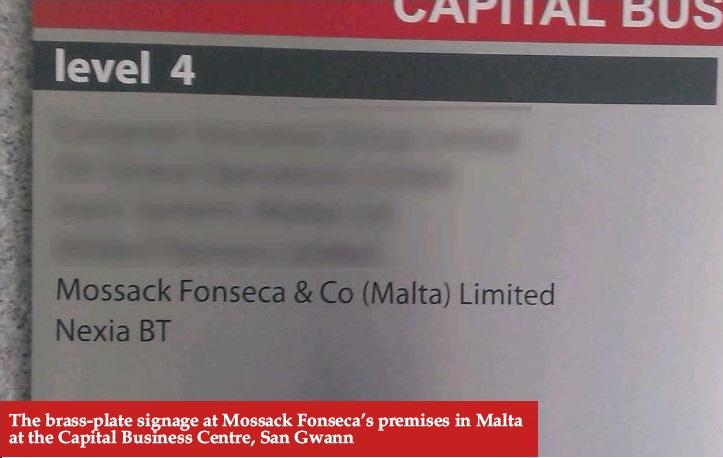 You'll understand that Brian Tonna (as an off-shore intermediary working for Mossack Fonseca) could have designed the entire imbroglio without Mossack Fonseca even knowing or caring what he was doing. This film will help you understand the significance of the fact that our prime minister's accountant was such an intermediary.
And you'll understand how hollow we sound when we tell the world that we're in the business of tax avoidance, not tax evasion and that, we tell ourselves and everyone else, is all right.
The film does not mention the Maltese case once. It had dozen other cases to choose from. But what you see will feel familiar.
I keep reading the explanation for the reticence of left-wing ideologues in the myth that Daphne Caruana Galizia's journalism represented some neocon pro-capitalist Reaganism. Watch The Laundromat and you'll understand that Daphne Caruana Galizia died fighting just the sort of neocon capitalist dogma that Brian Tonna and his clients Joseph and Michelle Muscat, Keith Schembri and Konrad Mizzi truly represent. With a little crime for flavour.
Daphne died fighting the injustice of the worldwide free flow of money of the ultra-wealthy made on the back of crimes including tax-dodging, for even if not strictly illegal dodging tax is immoral. And of course, the crime of corruption which is the reverse of the progressive principle of taking from the rich to give to the poor. Daphne died fighting a system that takes from the poor to give to the rich.
All of us pay higher utility bills here because of the crimes Daphne died uncovering. But very few are swimming in the millions scraped from the poor and infirm who cannot afford to stay warm.
The movie The Laundromat was produced by Topic Studios. Topic Studios has bought the rights to produce a film or a series based on another book. It's called Murder on the Malta Express: Who Killed Daphne Caruana Galizia?
It will be a story worth telling.
While you wait, watch The Laundromat. And read Murder on the Malta Express.